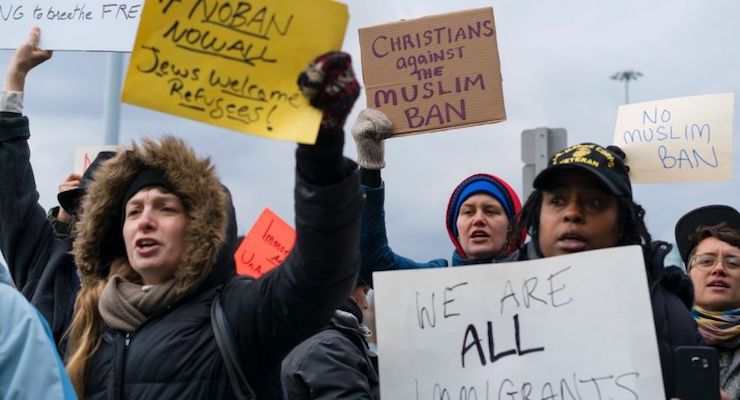 A federal judge issued a temporary stay on Saturday blocking President Donald J. Trump from refusing admission to refugees with valid visas. The order applies only to visa holders after they have landed at a U.S. airport.
President Trump issued an executive order placing a 120-day moratorium on people from 7 predominantly Muslim countries known as terror hotbeds from entering the U.S. The president's order also putting a temporary halt to refugee admissions, something that is backed by a large majority of Americans.
The American Civil Liberties Union (ACLU) claimed the stay will impact between 100 to 200 people detained at U.S. airports or are currently in transit. However, the government did not confirm that number. The order, as do all, did have complications as it was implemented.
Hameed Khalid Darweesh, 53, was an Army interpreter in Iraq. He had been stopped as he traveled with his wife and three kids before being released by midday Saturday.
"I suffered to move here, to get my family here. I can't go back," Darweesh said shortly after his release. Asked if he'd be killed in Iraq, he answered: "Yes, yes."
Under the order, Darweesh would've been considered acting in the service of the U.S., which is an exemption. Yet, he was detained anyway. While those who oppose the order are omitting it, the same kinks needed to be worked out when prior presidents issued similiar orders. The other Iraqi detainee, Haider Sameer Abdulkhaleq Alshawi, 33, was released at about 6:30 p.m.
It was unclear what would happen with the other 10 refugees, whose nationalities were not immediately known.