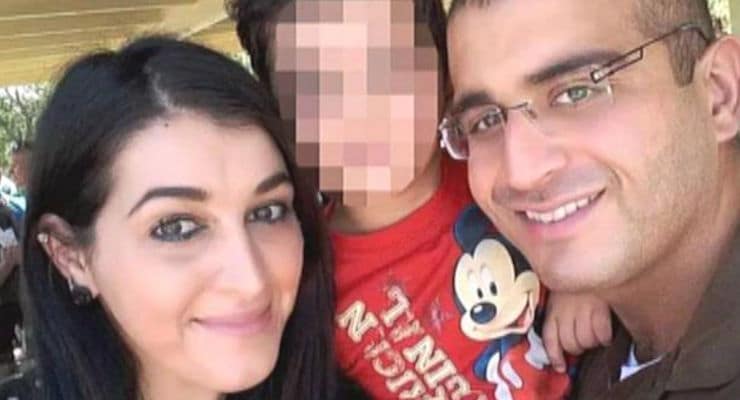 Noor Salman, the wife of the Islamic terrorist who killed 29 people at an Orlando nightclub, asked to be released from jail pending trial. Salman, 30, claims she had no involvement or knowledge of her husband Omar Mateen's plan to attack the Pulse Nightclub in Orlando on June 12.
Salman was arrested in November and charged with aiding and abetting her husband's attempts to support the Islamic State (ISIS), as well as obstruction of justice. She will appear in an Oakland, California, federal court Wednesday seeking her release from jail pending her trial on charges of supporting her husband and lying to investigators.
Haitham Amin, Salman's attorney, said prosecutors have not yet turned over much of the evidence they have to make their case against her. Amin and court papers filed Tuesday by Salman's lead attorney Charles Swift say it appears Salman is charged with being present when her husband was making plans to attack the nightclub. They also claim she did not know ahead of time that her husband planned to buy ammunition while they were on a trip to Walmart.
Swift wrote "the evidence will show that the purported scouting trip occurred while the family was on their way home from babysitting the children of a relative, that Mateen chose to drive into Orlando and to pass by the Pulse Night Club, and that Noor, who did not possess a driver's license at the time, was at most a reluctant passenger who wanted to go home."
In June 2016, a federal law enforcement source told People's Pundit Daily that the FBI determined from interviews in the days following the massacre that Salman knew of her husband's terrorist plans and did not alert authorities.
The attack, which also injured 53 more, was the deadliest mass shooting in modern U.S. history. Police shot and killed gunman Omar Mateen after a three-hour standoff, during which he made at least three calls to 911 and one to a local news service.
[social-media-buttons]