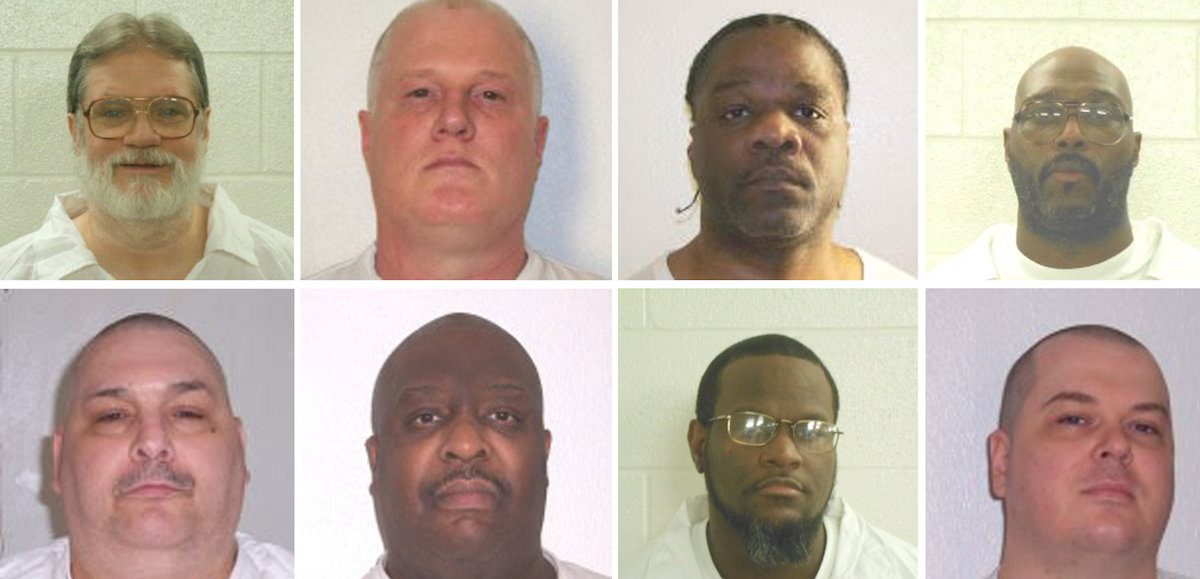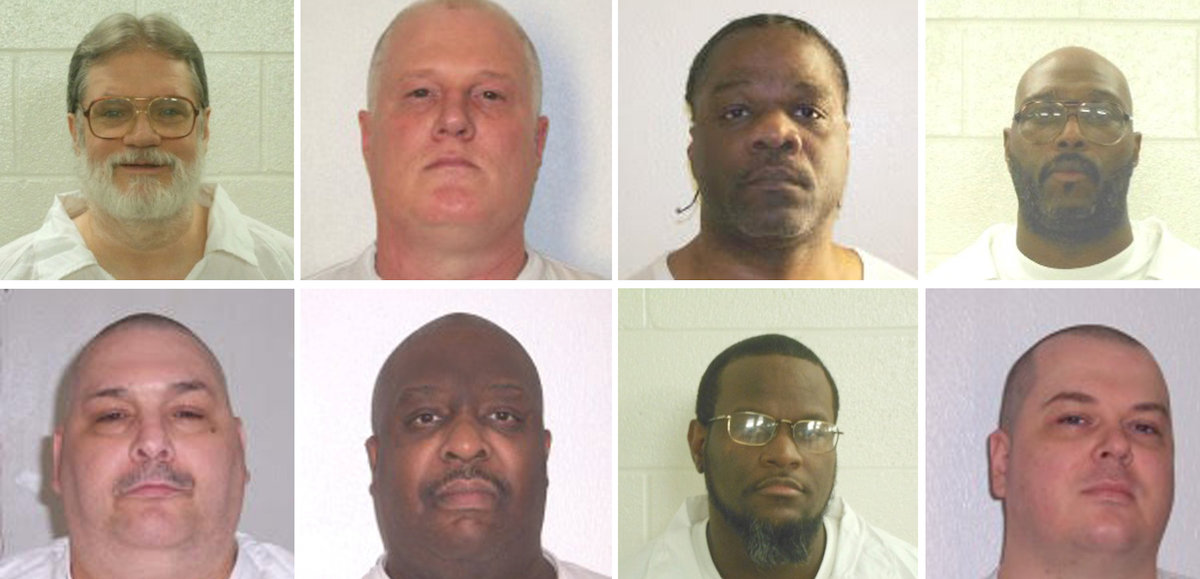 The lawyer for Kenneth Williams, the Arkansas death row inmate who was executed by lethal injection Thursday, called for an investigation into the process. His remarks come after it was reported that his client lurched and convulsed after he was administered the fatal drugs.
An Associated Press reporter who witnessed the execution claimed Williams' body jerked 15 times in quick succession, once violently before the movements slowed again. Williams' attorneys called the account "horrifying" and called for an investigation into what he said was a "problematic execution."
Republican state Sen. Trent Garner, who witnessed the execution, said Williams did not "seem in pain. … It was not cruel, unusual, botched or torture." Further, J.R. Davis, a spokesman for Gov. Asa Hutchinson, said the movements were "an involuntary muscular reaction" that is a well-known side-effect of the sedative midazolam, the first of three drugs administered.
Williams, who became the fourth convicted killer executed in Arkansas in 8 days, was put to death 20 years after he murdered 19-year-old Dominique Hurd, a cheerleader at the University of Arkansas at Pine Bluff. He kidnapped Hurd and her friend at gunpoint and forced them out of their car before he shot the young cheerleader in her head.
But that's not the end of Williams' story or to the pain and suffering he would cause.
On October 3, 1999, Williams escaped while he was serving a life sentence from the Cummins Unit of the state prison system in Lincoln County. He hid in a hog slop-filled tank of a garbage truck and during his escape he shot and killed 57-year-old Cecil Boren, who had worked as a warden at the prison. Boren, a father, was at his farm near the Cummins Unit.
Williams then dragged Boren's body to a bayou, stole his pickup truck and several guns before driving to Missouri where he led police on a high-speed chase. During that chase, Williams crashed the pickup truck into a water delivery truck driven by 24-year-old Michael Greenwood, who also died in the crash leaving his wife Stacey and daughter Kayl without a husband and  father.
In August 2000, only 11 months after he was convicted of killing Dominique Hurd, Williams was charged with capital murder, kidnapping, aggravated robbery, theft and arson. A Lincoln County jury sentenced Williams to death for the murder of Boren.
Now, the state of Arkansas sought to carry out lethal injections before one of its drugs expired on Sunday.
"The long path of justice ended tonight and Arkansans can reflect on the last two weeks with confidence that our system of laws in this state has worked," Gov. Hutchinson said in a statement issued after Williams' execution.
Mr. Davis said that Gov. Hutchinson look into the matter "as he does with every execution," but that he was confident the Department of Correction "did what it was supposed to do."