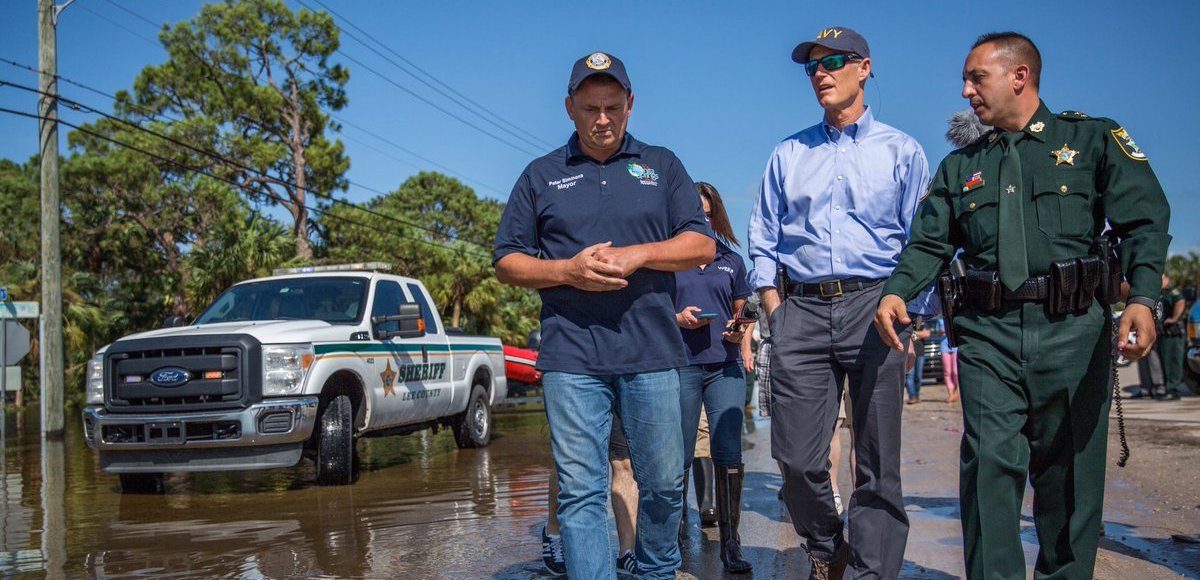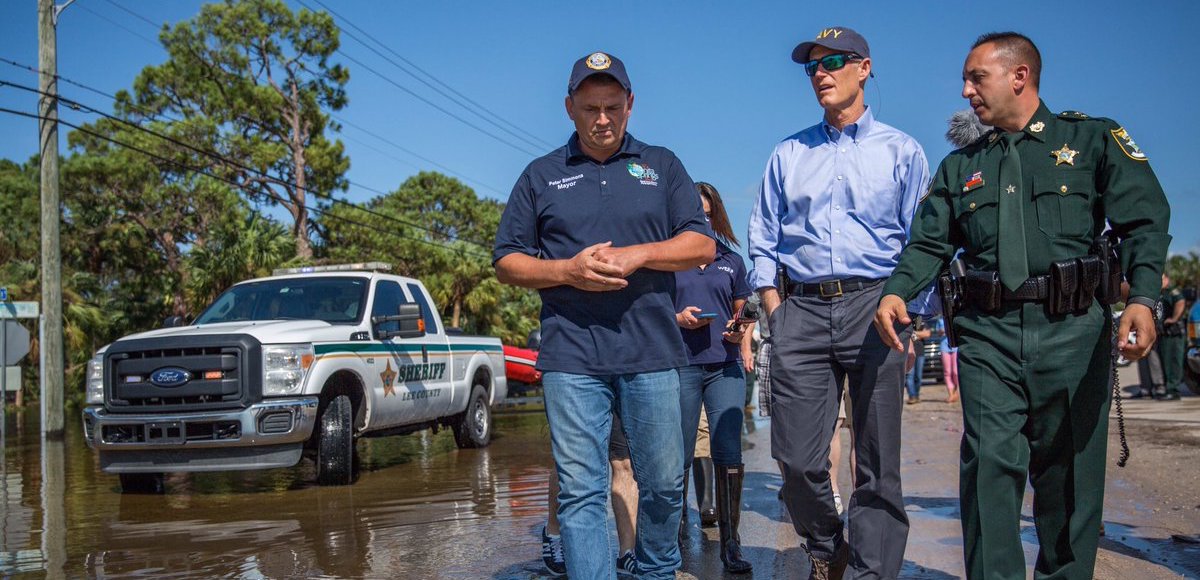 Florida Gov. Rick Scott on Tuesday surveyed the damage and efforts are underway to restore power to more than 4.5 million in the aftermath of Hurricane Irma. The official death toll has hit 12 and the state is still suffering from mass outages and fuel shortages.
"We've got a lot of work to do, but everybody's going to come together," Gov. Scott said in Jacksonville, where he started his day touring the greater-than-expected floods in the area. "We're going to get this state rebuilt."
Preliminary estimates from the National Hurricane Center (NHC) indicate Jacksonville saw 11.17 inches of rain.
Fuel tankers have been pouring into Port Everglades and Port Tampa Bay, which were authorized to reopen Tuesday morning. Florida Highway Patrol (FHP) have escorted fuel trucks directly to gas stations. The Department of Defense (DOD) said in a statement the U.S. Army has High Water Trucks enroute to Florida from Fort Bragg, North Carolina to assist with moving fuel and other supplies to flood areas.
There are ten more tankers arriving within the next 48 hours in Port Tampa Bay. FHP has dedicated 20 troopers to fuel escorts from Port of Jacksonville, Port of Tampa, Port Everglades and Port Canaveral to impacted areas as soon as ports reopen.
While Hurricane Irma impacted the entire state, the Florida Keys appear to have taken the worst. Federal Emergency Management Agency (FEMA) Administrator Brock Long said that preliminary estimates indicate roughly 25% of the homes in the Keys were destroyed and 65% sustained significant damage.
"Basically every house in the Keys was impacted," he said.
The DOD also said Abe Lincoln helicopters were airlifting supplies to military forces opening Marathon Airport in the Keys. The Florida National Guard has conducted hundreds of missions, including search and rescue, especially in the Keys. The Guard will end search and rescue missions, as well as road and runway clearance to providing more humanitarian assistance.
In Gainesville, where preliminary readings estimate Hurricane Irma dumped 12.22 inches of rain, Gainesville Regional Utilities (GRU) said as of 1:00 PM EST 12,266 customers were still without power, while 46,349 have been restored. Initially, they estimated it could take up to 2 weeks or more to restore outages in the area.
"Crews are working around the clock to restore power as efficiently and safely as possible," GRU said in a statement.
Duke Power said in a Facebook post that Pinellas County and Pasco County will be restored by midnight on Friday, while the Central and North Central areas will be later by midnight on Sunday. The latter includes Alachua, Bay, Brevard, Citrus, Columbia, Dixie, Flagler, Franklin, Gilchrist, Gulf, Hamilton, Hernando, Jefferson, Lafayette, Lake, Leon, Levy, Madison, Marion, Orange, Osceola, Polk, Seminole, Sumter,  Suwannee, Taylor, Volusia and Wakulla counties.
Floridians and others can find the latest power outage data here. but power has been restored to more than 2 million homes and businesses statewide.
Miami Beach Mayor Philip Levine said Miami Beach, which received 3.95 inches of rain, will be open for business on Wednesday.