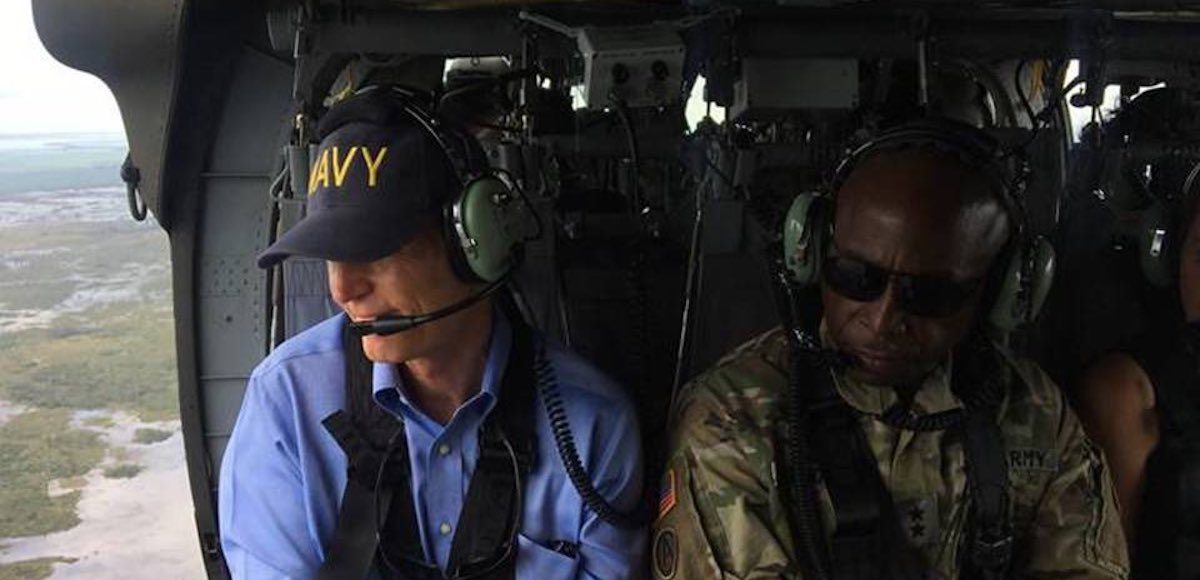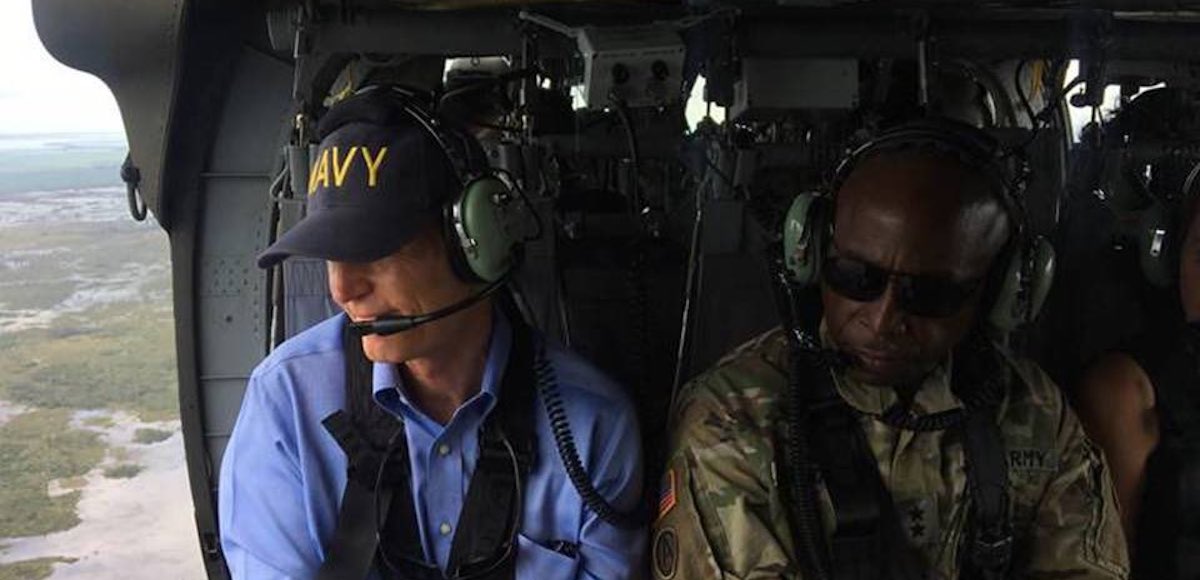 Power restoration efforts in Florida made significant gains on Wednesday, though more than 3.1 million customers statewide are still impacted by outages. Latest Power Outage Data, which can be found here, were updated just before 9:00 PM EST.
Florida Power and Light (FPL), the state's largest utilities company, said a workforce of more than 21,500 employees and contractors from nearly 30 states and Canada are working around the clock to restore service.
"We expect to have all West Coast customers essentially restored by end of day, September 22," FPL said in a statement. "We expect to have all East Coast customers essentially restored by end of this coming weekend."
Duke Energy, which serves 1.8 million customers in Florida, sustained heavy damage to its transmission systems, the high-voltage network of lines that deliver electricity from the power plants. A total of 809,592 customers have had their power restored, including many of those hit hard in Pinellas and Pasco counties, but 600,000 are still without power in the state.
"Our crews are making great progress all around our territory," said Harry Sideris, Duke Energy Florida President. "We have set restoration times for our counties and are laser-focused on getting customers back on as quickly and safely as possible."
"We appreciate the patience our customers have shown during this stressful time."
Mr. Sideris added that over 3,000 power poles, more than 1,100 transformers and more than 1,000 miles of wire are being replaced due to storm damage.
Further, Duke supplies other power companies such as Clay Electric with feeds across the state. Duke personnel energized substations throughout Wednesday, allowing Clay and others to restore customers in Central Florida.
Gainesville Regional Utilities (GRU), the main utilities company for Florida Gators, have been very successful in their restoration efforts. On Tuesday, GRU reported just 12,266 customers out and 46,349 restored. According to their website, as of Wednesday night, the number of customers still affected by outages was down to 6,121.
Tampa Electric said in a statement their crews have restored power to nearly 60% of customers affected by Hurricane Irma and have successfully repaired its entire transmission system. In total, 425,000 of their 750,000 customers were impacted by the storm, and power has been restored to 250,000, or 59% of those affected.
They expect to restore power to essentially all customers by Sunday night, though they concede customers with more complex damage may take longer to restore.
"We know that our customers want their lives to get back to normal – and electricity is a key part of that," said Gordon Gillette, President and Chief Executive Officer of Tampa Electric. "Thank you for your continued patience, and rest assured, we will get your power restored."
Still, the hardest hit areas of the state have a long way to go before outages are fully addressed.
The Florida Keys Electric Coop, which services the Upper Keys to the end of the Seven Mile Bridge, fully energized its main transmission line and all its substations. They are working on feeder lines to the neighborhoods. The last estimate put restoration at about 30% of its service area.
"We expect that percentage to go up significantly today," said Scott Newberry with the Coop.
Keys Energy Services, which covers the South end of Seven Mile Bridge to Key West, reported that only about 7% of their clients now have service. This includes power to the Monroe County Assisted Living Facility, whose generator had failed.
While they made good progress on Wednesday and expect to restore power to Key West in a few days, the hardest hit areas around Big Pine Key and Cudjoe Key will take longer. There is about 300 downed power poles that need to either be repaired or replaced.
Florida Gov. Rick Scott continued to tour the state surveying the damage and moving relief efforts forward. He announced the Federal Highway Administration (FHWA) has approved a $25 million Emergency Relief (ER) Quick Release Grant to conduct emergency repairs on impacted roads, embankments, bridges or other infrastructure and help restore traffic on major roadways.
"I want to thank President Trump, Transportation Secretary Elaine Chao and the entire Administration for their commitment to helping Floridians impacted by Irma," Gov. Scott said in a statement. "The Florida Department of Transportation is already responding in full-force to quickly repair Florida's roads and transportation infrastructure damaged in the storm and this critical funding will enhance our efforts to ensure the safety of families as they travel through our state."
He also responded to a tragic report about 6 deaths in a nursing home in Broward County. The governor said he's "demanding answers" and if the investigation finds "anyone wasn't acting in the best interests of their patients, we will hold them accountable to the fullest extent of the law."