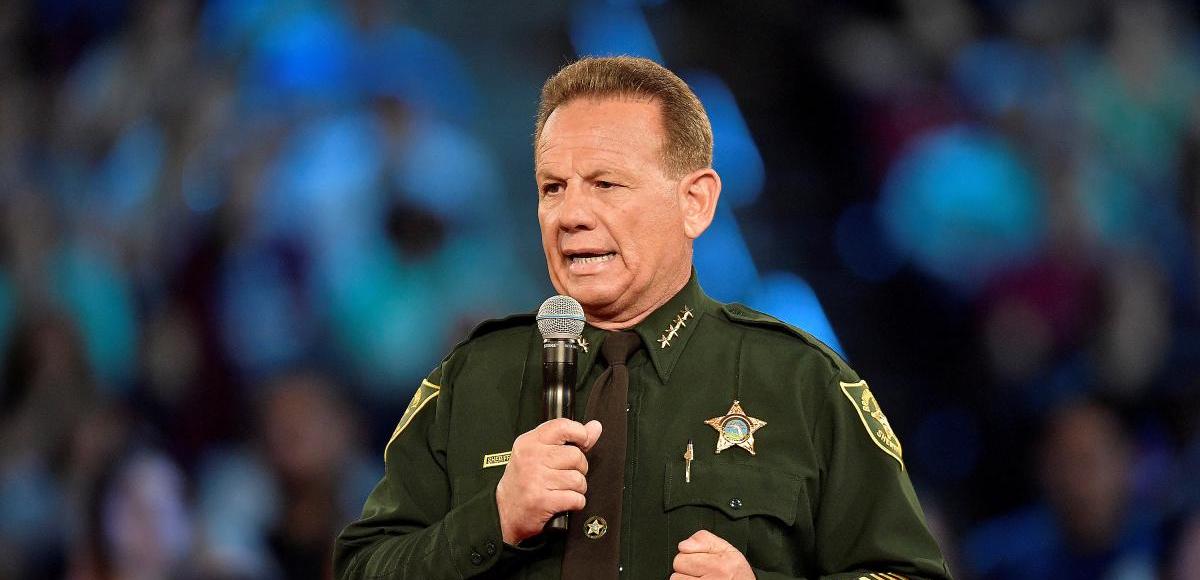 Sources Say Lack of Body Cams Delayed Securing School, Which In Turn Delayed EMS
Broward County Sheriff Scott Israel has blamed everyone except himself in the wake of the shooting at Marjory Stoneman Douglas High School in Parkland, Florida. That includes his own deputy, who has been identified as the school's assigned resource officer, Scot Petersen,
Mr. Peterson resigned following the decision by Sheriff Israel to suspend him without pay after viewing his actions caught on video during the massacre. He faced possible dismissal pending an investigation. But another investigation is uncovering details that should concern Sheriff Israel.
Multiple sources tell People's Pundit Daily (PPD) at least 3 other Broward County sheriff's deputies responded to the shooting but did not enter the building because they were told not to do so without body cameras. Deputies first on the scene apparently did not have body cams with them, so they instead took cover behind their vehicles instead of immediately going into the school to meet the threat.
Sources also tell PPD that the delay in securing the school resulted in the further delay of Emergency Medical Services (EMS). EMS requested entry into the high school to retrieve and treat the victims of 19-year-old Nikolas Cruz, who ultimately killed 17 people and wounded at least 14 others. Fatalities included 14 students and 3 educators.
Meanwhile, the Broward County Sheriff's Office have not been truthful with those conducting the investigation on behalf of Governor Rick Scott and, by extension, Attorney General Pam Bondi. Inaccurate information on the handling of the response to the shooting was given on at least one occasion.
Attorney General Bondi made remarks on Fox News Monday that insinuated local officials intentionally attempted to hide the truth surrounding the response.
"I know a lot more than you all do now, so all I'm going to say is, yes, I believe there needs to be a full investigation," she said. "I don't think some people were being honest and we're going to investigate this in Florida and the right thing will be done."
Sheriff Israel dismissed earlier reports of separate deputies responding to the scene.
"Our investigation to this point shows that during this horrific attack, while this killer was inside the school, there was only one law enforcement person, period, and that was former deputy Scot Peterson," he said in an interview with CNN on Sunday.
Sources disagree and, when pushed, Sheriff Israel did not rule out the possibility that the investigation could reveal other deputies did indeed fail to act accordingly. The tragic event lasted only about 6 or 7 minutes, according to the Broward County Sheriff's Office.
Joseph DiRuzzo, the defense lawyer for Mr. Peterson, said his client was not a coward as Sheriff Israel claimed, but instead did not go inside the high school because he believed the event was happening outside the building. Me. Peterson claims to have been outside of Building 12 after responding to a report of firecrackers, "not gunfire."
"Let there be no mistake, Mr. Peterson wishes that he could have prevented the untimely passing of the seventeen victims on that day, and his heart goes out to the families of the victims in their time of need," Mr. DiRuzzo said in a statement. "However, the allegations that Mr. Peterson was a coward and that his performance, under the circumstances, failed to meet the standards of police officers are patently untrue."
Sheriff Israel, who said his office "may never" release the video of the events, is facing growing calls to resign amid new, now daily revelations of apparent incompetence. Governor Scott has led those calls and Republican lawmakers in the state have signed a letter asking him to remove Sheriff Israel if he does not resign, himself.
Democratic politicians in and out of Broward County chose not to put their signatures on the letter, though privately they have given Republicans their nod of approval to move for his removal.