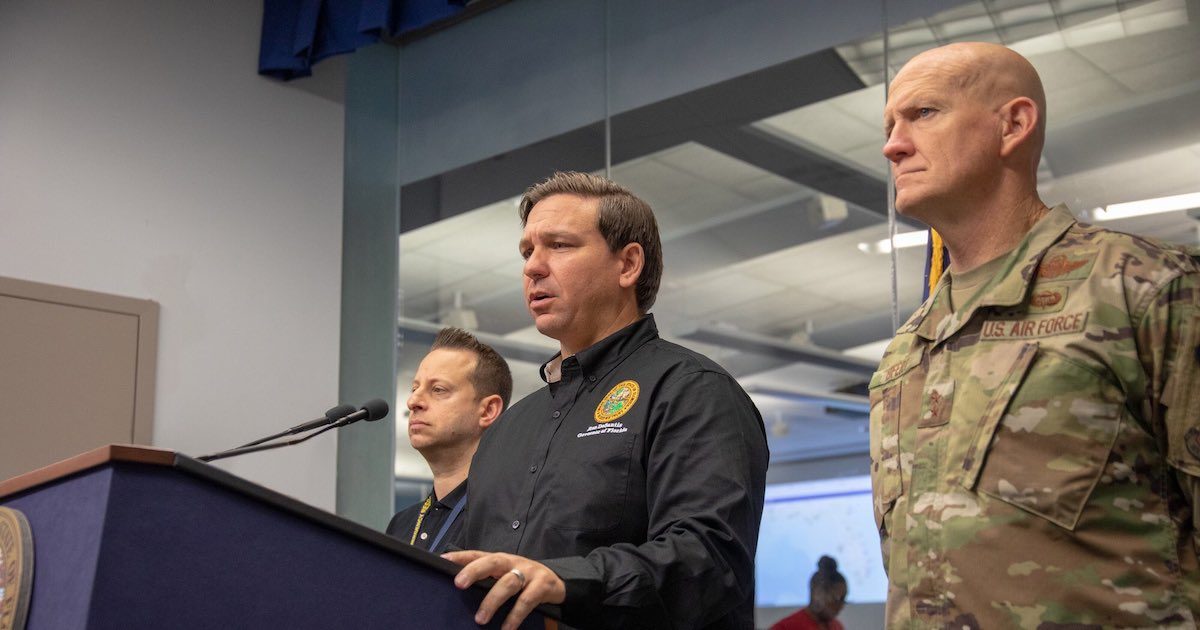 On Saturday and Sunday, Florida Gov. Ron DeSantis urged "we cannot let our guard down" on Hurricane Dorian, which now packs maximum sustained winds of 175-180 mph. Gusts now exceed 200 mph as the storm prepares to wreck havoc on the Abaco Islands and the Northwest Bahamas.
The National Hurricane Center (NHC) in Miami, Florida, said catastrophic storm surge of 18 to 23 feet from will affect the Abaco Islands during the next several hours. It is likely to be the most powerful storm on record to hit the Bahamas.
Storm surge, hurricane watches and tropical storm warnings are now in effect for portions of the eastern coast of Florida. The NHC said life-threatening storm surge and dangerous hurricane-force winds remain possible along parts of the east coast through mid-week.
A slight deviation to the west of the official NHC forecast — approximately 20-30 miles — would result in the core of Dorian near or over the coast. To put that in perspective, the average track error for forecasting models is 70 miles.
"Mandatory evacuation orders have now been issued for coastal areas (Zones A and B) of Palm Beach County and Martin County," Governor DeSantis tweeted on Sunday. "If you live in these areas, heed the warning and listen to your local officials. This is a dangerous hurricane. Your safety is paramount."
Hurricane Dorian is now a Category 5 storm on the Saffir-Simpson Hurricane Wind Scale. Pressure dropped from 925 mb measured this morning to 913 mb. Falling pressure indicates a strengthening storm.
"Hurricane Dorian is continuing to show us how unpredictable it can be," said DEM Director Jared Moskowitz on Saturday morning. "It is vital that we continue to be prepared, that's why we are continuing to work closely with our federal and local partners to stage and deploy resources to areas that may be impacted."
The prolonged and catastrophic conditions are likely to set in on Grand Bahama Island later today and tonight.