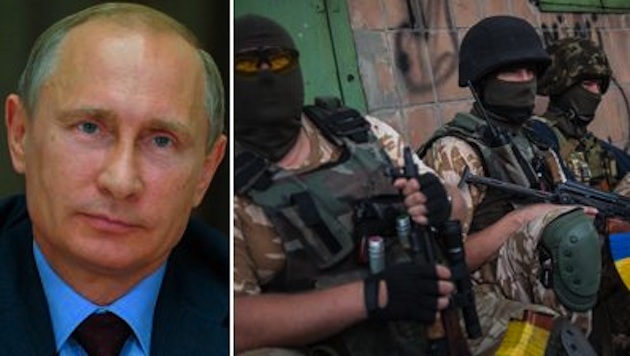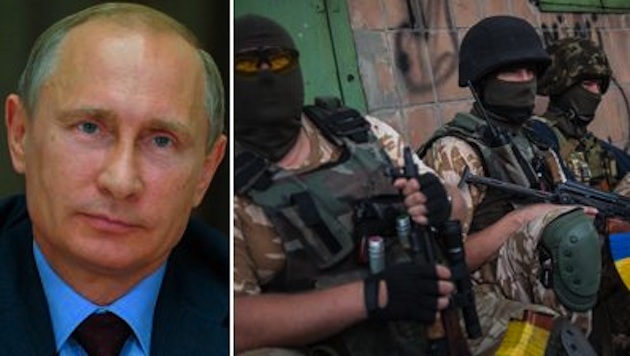 Russian President Vladimir Putin is contemplating further intervention in the ongoing conflict between pro-Russian separatists and the western-recognized Ukraine government. Donetsk, a city that once held one million people has been reduced to a city of just five thousand.
Pro-Russian separatists are now feeling the pressure from the rebel forces, and have suffered a series of battlefield defeats, despite the Kremlin lobbing artillery from Russian territory into Ukraine over the past few weeks. The rebel commander Igor Strelkove (aka Igor Girkin) stated that the five thousand separatists are now on their own.
The constant shelling from the Ukrainian military damaged several buildings, cutting off the city's water supply and electricity in various parts of the city.
Commander Strelkove is sending the separatists a crystal clear message, which is that they will oppose — by force — any further interference from Russia, including an invasion. However, the possibility that the Ukrainian military is playing into Moscow's hands is very real.
NATO officials said last week that Russia had massed around 20,000 combat-ready troops on Ukraine's eastern border and there is concern the Kremlin will use the pretext of a humanitarian mission to invade. It was the most serious warning to date from the Western alliance that the Russian military could invade its western neighbor.
"We're not going to guess what's on Russia's mind, but we can see what Russia is doing on the ground – and that is of great concern. Russia has amassed around 20,000 combat-ready troops on Ukraine's eastern border," NATO spokeswoman Oana Lungescu said in an email.
Amid the ongoing chaos the Russian separatists accused the rebels of a purposeful attack on a high security prison, during which approximately one hundred inmates escaped. Officials admit that inmates included rapists and murderers, but took no responsibility for the attack or inciting the riots that quickly followed.
In fact, Ukrainian Security Spokesman Andiry Lysenko blamed the prison strike on the separatists fighters. "Bandits in Donetsk shelled residential quarters and correctional facility NO.124," he said. A similar back-and-forth blame-game occurred after the Russian separatists shot down Malaysian Airlines Flight MH17. It wasn't until the Ukraine security forces released an intercepted audio capturing a conversion between Russian separatists after they accidentally shot down the passenger plane, killing nearly 300 civilians.
With the large troop presence Moscow has amassed just two hours east of Donetsk, whether Putin grants the petition for assistance will determine if this stand-off turns into a full blown war.