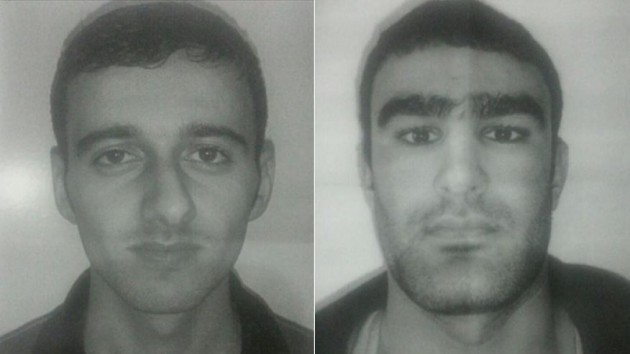 in an exclusive interview with Fox News, an ISIS fighter gives a chilling account of killing 70 people in less than three weeks before his capture by the Kurds, who imprisoned him along with hundreds of Islamic State fighters at an undisclosed prison in Sulymaniyah.
Hollie McKay of FoxNews.com traveled last month to Kurdish-controlled territory in Iraq's Sulymaniyah province, where she bravely met face-to-face with two imprisoned ex-Islamic State soldiers. The interviews were conducted over the course of several hours, during which no question was off-limits, and took place in an office at Sulymaniyah's "Asaih," or security facility, in the presence of a Kurdish colonel and an independent Kurdish translator.
"Omar, " a 25-year-old former Islamic State fighter from the Iraqi village of Dor sal-hadeen, joined "Daesh" in June. Daesh is the name ISIS is known by Kurdish security forces in the region.
"They came to our area and forced me to protect their lands," Omar said of his Islamic State commanders. "After a while they told me, 'When are you going to start protecting your own land?'
"They told me to do it or die, and then they killed people in front of me," said Omar, who is missing four fingers on his left hand as a result of what he claims was a 2009 industrial accident. The disability nearly got him killed by his ISIS handlers, he said, until he proved he could shoot right-handed.
Omar was convicted of terrorism and initially sentenced to death, but a judge commuted the sentence to life in prison. The interview provides insight into the absolute intolerance preached by the Islamic State and radical Islam, as a whole.
"We count Americans like Jews," he said and when asked what he would do if he saw his female interviewer on the street, he gave a chilling response
"I would call you to Islam and if you didn't, I would leave you alone," he first said. But when pressed again, he corrected himself.
"I would call you to Islam and if you did not come, I would kill you."
McKay also interviewed a 19-year-old Kurd they identified as "Dawen," who was lured to the Islamic State through social media, specifically Facebook. Dawen, he contends, needed just 20 days to decide the terror army wasn't what they claimed to be, nor were the Kurds what ISIS claimed they would be.
"I realized that this is not about God, especially after I was captured," he said. "I realize this isn't about God; it is about harming people. Also, the Kurdish people were nice even with my situation."
He now faces terrorism charges, but insists he is on a different path.
"I called my family and they were not happy, it was shameful. I felt weak because they made me act and think a certain way," he said. "I was asking for forgiveness, even while there."
The two interviews shed light on the internal policy debate in America over whether or not winning the hearts and minds of the would-be radicalized is even possible. For their captors, the answer isn't at all clear.
"Some regret their actions, some do not," the facility's director of security said. "Understand that most are young and have no information. They are impressionable. They listen to the second-life paradise story, 72 virgins, rivers of wine, and [staying] young forever. That is all they know."
Still, despite the fact these men both claim they now want to join the Kurdish Peshmerga, Kurdish officials said neither can be trusted, citing the frequency of ISIS placing spies into Kurdistan. McKay reported that in private Kurdish officials believe there is "little doubt the two men, and others like them, would be back fighting for ISIS within days if they were ever freed."
"We have been dealing with terrorist groups since the beginning, so this is not new for us," they said. "We specialize in terrorists."