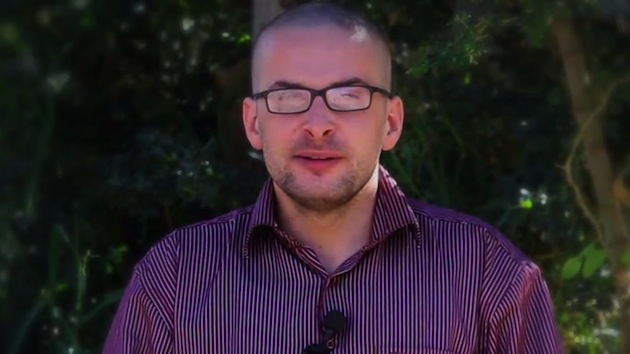 American freelance photographer Luke Somers, who was kidnapped by Al Qaeda militants in Yemen in 2013, was 'murdered' Friday during a U.S. special operations rescue mission. Secretary of Defense Chuck Hagel said in a statement said it ordered the mission inside the Al Qaeda-infested country after it was learned that his life was in imminent danger.
Somers was still alive when U.S. forces made contact with him, but was badly injured. U.S. official said Somers was shot by militants beforehand and another hostage was dead, but none of the special forces members were injured.
Hagel said in the statement that the rescue bid was conducted in partnership with the Yemeni government, which included drone strikes. In total, the attack between the troops and drones resulted in the killing of ten Al Qaeda militants.
According to the Gift of the Givers, a South African aid group, the South African hostage Pierre Korkie was the other hostage killed in the operation. President Obama released a statement early Saturday morning condemning the "barbaric murder" of Somers and said his grief was "beyond words."
Lucy Somers, the photojournalist's sister, told The Associated Press that she and her father learned of her 33-year-old brother's death from FBI agents at 12 A.M. ET Saturday.
"We ask that all of Luke's family members be allowed to mourn in peace," Lucy Somers said from London.
Yemen's national security chief, Maj. Gen. Ali al-Ahmadi, said the militants planned to kill Luke Somers on Saturday.
"Al Qaeda promised to conduct the execution (of Somers) today so there was an attempt to save them but unfortunately they shot the hostage before or during the attack," al-Ahmadi said at a conference in Manama, Bahrain. "He was freed but unfortunately he was dead."
AQAP, or Yemen's local Al Qaeda branch, the Al-Qaeda in the Arabian Peninsula, posted a video Thursday threatening to kill Somers in three days if the United States didn't meet the group's demands, which weren't specified. He was kidnapped in September 2013 from Sanaa.
The death of Somers and the failed rescue missions comes shortly after a U.S. drone strike in Yemen killed nine alleged Al Qaeda militants early Saturday. Yemeni security officials confirmed the strike, which was widely believed to be conducted by the United States at dawn in Yemen's southern Shabwa province, finding its mark at a suspected Al Qaeda safe-house.
Before her brother's death, Lucy Somers released an online video describing him as a romantic who "always believes the best in people."
"Please let him live," she said in closing.
Somers' father, Michael, also said in his statement that his son was "a good friend of Yemen and the Yemeni people" and pleaded for his safe release.
Korkie was kidnapped in the Yemeni city of Taiz in May 2013, along with his wife Yolande. His wife later was released returned to South Africa. A non-governmental group, Gift of the Givers, helped mediate her release. Those close to Korkie said al-Qaida militants demanded a $3 million ransom for his release.
"The psychological and emotional devastation to Yolande and her family will be compounded by the knowledge that Pierre was to be released by Al Qaeda tomorrow," Gift of Givers said in a statement Saturday. "A team of Abyan leaders met in Aden this morning and were preparing the final security and logistical arrangements, related to hostage release mechanisms, to bring Pierre to safety and freedom. It is even more tragic that the words we used in a conversation with Yolande at 5.59 this morning was `The wait is almost over."'
In a statement Thursday, Pentagon press secretary Rear Adm. John Kirby acknowledged for the first time that a mysterious U.S. raid last month had sought to rescue Somers but that he turned out not to be at the site. The U.S. considers Yemen's Al Qaeda branch to be the world's most dangerous arm of the group as it has been linked to several failed attacks on the U.S. homeland.
Kirby did not elaborate on the joint U.S-Yemeni operation to free Somers, saying details remained classified.
However, officials have said the raid targeted a remote Al Qaeda safe haven in a desert region near the Saudi border. Eight captives — including Yemenis, a Saudi and an Ethiopian — were freed. Somers, a Briton and four others had been moved days earlier.
Somers, who was born in Britain and earned a bachelor's degree in creative writing while attending Beloit College in Wisconsin, was kidnapped in September 2013 as he left a supermarket in the Yemeni capital, Sanaa. Fakhri al-Arashi, chief editor of the National Yemen, offered details on the kidnapping from what he had gathered over time. The National Yemen is where Somers worked as a copy editor and a freelance photographer during the 2011 uprising in Yemen.
Somers, who was born in Britain, earned a bachelor's degree in creative writing while attending Beloit College in Wisconsin from 2004 through 2007.