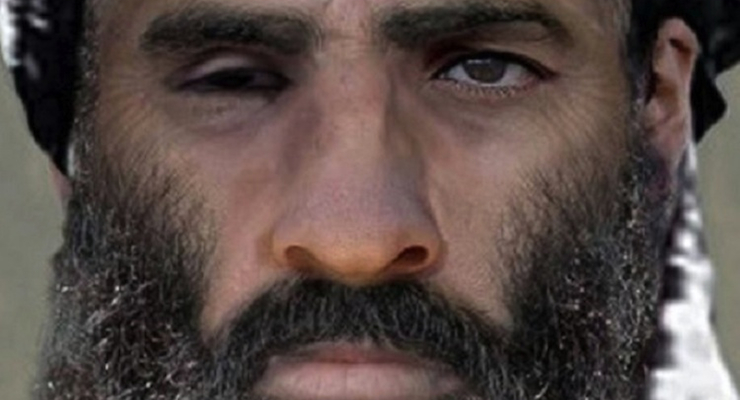 BREAKING: Afghanistan's main intelligence agency has confirmed that Mullah Mohammed Omar, the once-reclusive leader of the Taliban who has had a $10 million price on his head since 9/11, is dead, a development that could signal a power struggle within the group.
Abdul Hassib Seddiqi, the spokesman for Afghanistan's National Directorate of Security, said Wednesday that Mullah Omar died in a hospital in the Pakistani city of Karachi in April 2013.
"We confirm officially that he is dead," he told The Associated Press.
Earlier, Taliban spokesman Qari Yousef Ahmadi rebuffed Wednesday's reports of Omar's death, according to Sky News.
"According to my information Mullah Omar is still alive and leading the movement," Ahmadi said.
The cause of Omar's death was not disclosed. A report in the Express Tribune newspaper, which serves Karachi, Pakistan, quoted a member of the Taliban's central leadership council who said Omar had died of tuberculosis in early 2013. Omar was reportedly buried in an undisclosed located in Afghanistan, according to the paper, citing Taliban sources. They reported that a new leader of the Islamist group would be elected before July 31.
Mullah Abdul Ghani Baradar, a top Omar deputy who was freed from a Pakistani prison in September 2013, is reportedly the favorite choice to head up the Taliban. Also, Mullah Akhtar Mohammad Mansoor, the acting chief of the Afghan Taliban, was reportedly named a top deputy to Baradar in 2010. However, Mansoor is now rumored to be vying for the Afghan Taliban top position, a development that was opposed by Mullah Omar's eldest son, Mullah Mohammad Yaqoub.
Yaqoub, who is also trying to become the group's leader, agrees with assertions that Mansoor has had his Taliban reputation "widely damaged for spreading news of Mullah Omar's death."
Mullah Omar rose to power in the 1990s, leading the Taliban to victory over rival Afghan militias in the civil war that followed the failed Soviet occupation. In September 1996, Kabul fell to the Taliban under Omar's command, leading Pakistan, Saudi Arabia and the United Arab Emirates to recognize their regime the following year. Following the American invasion of Afghanistan in October 2001, the militant leader went into hiding and was thought to be in the Pashtun tribal region of Afghanistan or Pakistan.