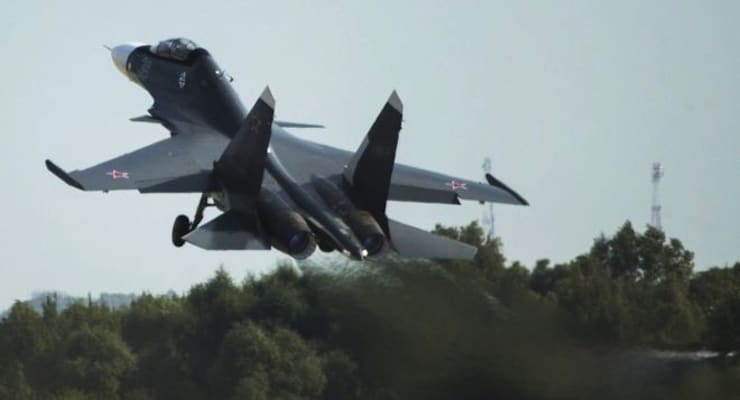 Pentagon Says No ISIS Targets in Homs, Hama
Russian airstrikes began bombarding Syrian opposition targets only hours after the Federal Assembly voted to approve a request by President Vladimir Putin for the use force. However, as was first reported by Fox News and has since been confirmed by PPD, the Russian airstrikes hit targets in Homs and Hama, where there are ISIS fighters or positions.
The move by Moscow has resulted in an escalation of tension with the U.S., as Pentagon sources also told Fox News that a Russian general asked Pentagon officials to clear out of Syrian air space but was rebuffed. Pentagon officials now tell PPD they will not reduce their presence in either Syria or Iraq and will continue as if Putin never made a move.
"The U.S.-led counter-ISIL coalition will continue to fly missions over Iraq and Syria as planned," Admiral John Kirby, a State Department spokesman said. The U.S. will continue operations "in support of our international mission to degrade and destroy ISIL."
The intervention by the Russian military in the Syrian civil war comes only days after Putin gave his first speech to the U.N. General Assembly in a decade. Speaking only hours after President Barack Obama, who argued against allowing Syrian President Bashar al-Assas to stay in power, Putin said it was an "enormous mistake" to refuse to co-operate with the Syrian government against militants.
"It would be a mistake not to cooperate with the Syrian government," Putin said. "This is not about Russia's ambitions, but about the recognition of the fact that we can no longer tolerate the urgent state of affairs in the world."
Syrian government planes also carried out attacks on three towns north of the city of Homs, killing at least 17 people. Russia has provided weaponry and military advisers to the Syrian armed forces throughout the war, which has claimed more than 250,000 lives and inured 1 million during the 4 1/2-year conflict. However, satellite images from Syria in recent weeks exposed a build-up of Russian air power at a base outside the Mediterranean port city of Latakia, the heartland of Mr Assad's minority Alawite sect.
The full-scale civil war, which began with anti-government protests has displaced more than 11 million people, including the four million and counting who are migrating to Europe.