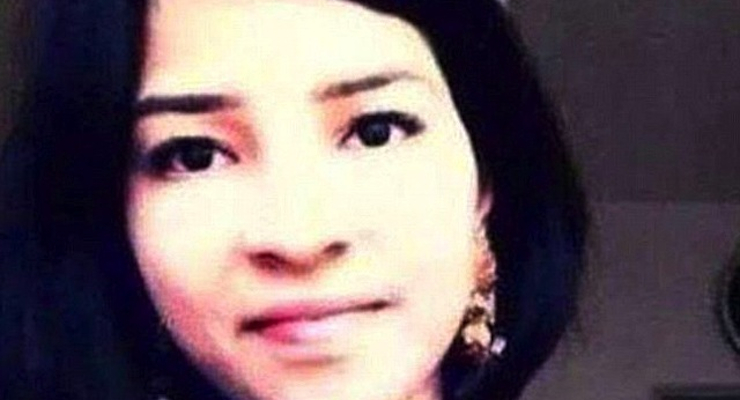 Police Informed Lareeb's Father She Was Caught Stealing Condoms, Confirming Sexual Behavior
Asadullah Khan, 51, and his wife Shazia have been charged with murder in an honor killing in Germany after he admitted to strangling his 19-year-old daughter Lareeb while she slept in her own bed. Khan admitted to the honor killing by telling the court that his daughter had brought dishonor on the family when he received a letter from police informing him she had been caught shoplifting condoms, confirming her sexual activity. The couple dressed Lareeb in her work clothes as a dental assistant, put her body in the family car and discarded it in a nearby forest.
"'Lareeb stayed away from the home for several nights in a row and stopped wearing the headscarf," Shazia Khan, Lareeb's mother, told the court. "One day we received a letter from the police saying she had been caught trying to steal condoms. At this point it became clear that there was sexual contact. When I showed the letter to my husband he snapped."
Lareeb's mother told authorities in her defense that she is but a submissive wife who was physically unable to restrain her husband and prevent the murder. However, Lareeb's younger sister, Nida, 14, told the court that her mother was just as bad as her father and would beat the girls often.
"My Mama was not suppressed, she could do what she wanted. She used to hit me with a stick," Nida said. "We were never allowed to talk about her boyfriend. My father used to say my sister should be forcibly married in Pakistan."
Raheel, 25, Lareeb's boyfriend, told the court the couple had planned to get married.
The tragedy comes as Germany has recently agreed to take millions of Muslim refugees from Syria and the Middle East, leading many to call their understanding and preparedness into question. A U.K.-based human rights group that focuses on raising awareness to honor killings and "honor violence" slammed the German police department's handling of the case.
"German police did not acknowledge the risk of 'honor' killing to Lareeb when they told her family that she had been caught attempting to steal condoms" the Iranian and Kurdish Womens Rights Organization (IKWRO) said in a statement. "We can only conclude that the police involved did not have a proper understanding of 'honour'-based violence and had not been sufficiently trained to know that providing this information to her parents could put her in greater danger. The German police must be held to account for their failures for true justice for Lareeb."