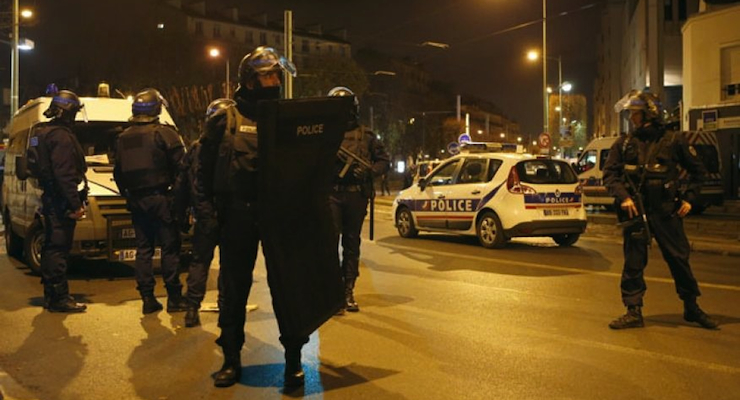 Seven suspected terrorists have been arrested and two are dead in a raid targeting the mastermind of the Paris attacks in the northern suburb of Saint Denis.
Earlier Wednesday, a senior police official told the Associated Press he believed Abdelhamid Abaaoud, a 27-year-old Belgian ISIS militant, was inside the apartment with five other heavily armed people. Officials identified 27-year-old Abaaoud, a Belgian of Moroccan descent, as the chief architect of the attacks that killed 129 and wounded at least 350 others.
The official, who was informed routinely about the operation, said scores of police stormed the building and were met with unexpectedly violent resistance. French police confirmed that five officers suffered minor injuries in the raid. A police dog was also killed when the female suicide bomber blew herself up.
A local resident tweeted a 10-second video of the scene on the street near her location. Automatic weapons fire and a series of explosions could be heard. The tweet accompanying the video translates roughly into English as: "It's an intervention by police … street closed, officers, etc."
Bon c'est sur c'est une intervention de la police… rue barrée, officiers etc.. #SaintDenis pic.twitter.com/JSARgbaM9w

— Lunaticwolf (@Chelmih) November 18, 2015
A statement made by police did not identify the arrested suspects or the two who died. Even as police declared the raid over, which was shortly after 11:30 a.m. local time, at least one other person was still inside the apartment. It was not clear whether that person was dead or alive. However, sources tell PPD he was not in the building in Saint Denis, and another claimed Monday he was believed to be in Belgium.