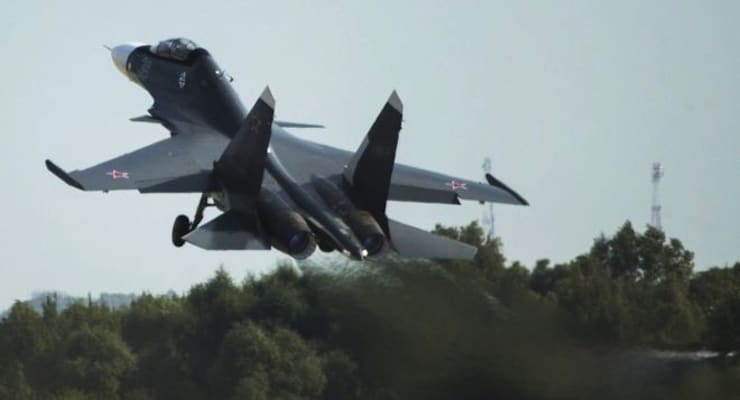 One Russian Fighter Jet Pilot Dead, Another Reportedly Captured
U.S. officials confirmed early Tuesday that a Turkish F-16 fighter jet shot down a Russian Su-24 fighter jet with an air-to-air missile near the border between Turkey and Syria. NATO has called an emergency meeting in Brussels as the possibility of conflict between Moscow and NATO increases.
"The aim of this extraordinary North Atlantic Council meeting is for Turkey to inform allies about the downing of a Russian airplane," NATO's deputy spokesperson Carmen Romero told the Associated Press.
A Turkish military statement said the plane entered Turkish airspace over the town of Yayladagi, in Hatay province. It said the plane was warned 10 times within the space of 5 minutes. Turkey changed its rules of engagement a few years ago after Syria shot down a Turkish plane. According to the new rules, Turkey said it would consider all "elements" approaching from Syria an enemy threat and would act accordingly.
Video footage of the incident showed the plane on fire before crashing on a hill, and the two Russian pilots were forced to eject. However, one pilot is dead and the other reportedly captured by Syrian rebels, though PPD has not yet confirmed that to be the case.
WATCH: Russian Fighter Jet Shot Down, Pilots Eject With Parachutes Before Crash
Pentagon officials said in a statement that they were aware of the incident but that no U.S. military personnel were involved.
"Our Turkish allies have informed us that their military aircraft shot down a Russian military aircraft near the Syrian border after it violated Turkish airspace on Tuesday," a Defense Department statement read. "At this time, we can confirm that U.S. forces were NOT [emphasis theirs] involved in this incident."
The development comes following an earlier accusation that Russia violated Turkish airspace in October, prompting NATO to deploy six U.S. Air Force F-15 fighters previously in stationed in Britain to to Incirlik Air Base in Turkey. Also in October, the North Atlantic Council, which is NATO's governing body, had warned Moscow it was flirting with "extreme danger" if it continued to send planes into Turkish air space.
The alliance's European Command said the deployment was "in response to the government of Turkey's request for support in securing the sovereignty of Turkish airspace" and an effort to secure their member's airspace.