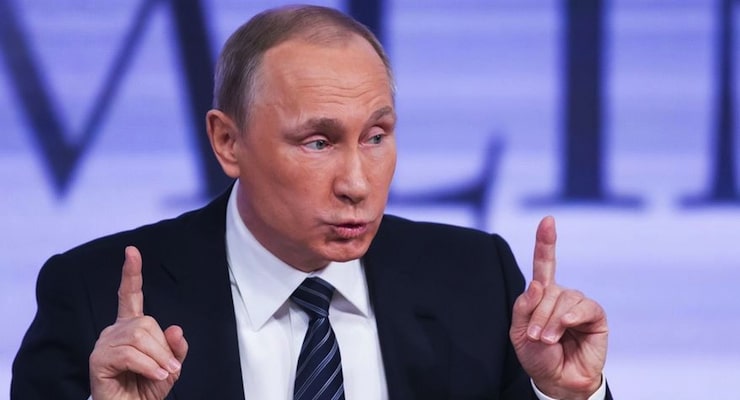 Russia is chomping at the bit to make hard foreign currency selling as many weapon systems as possible to Iran, now that tens of billions of U.S. dollars have been freed up by the Iranian nuclear deal. Sales of the S-300 anti-aircraft missile system, code named SA-10 Grumble by NATO, are in full swing. Iran paraded the sophisticated weapon recently during an official holiday parade in Tehran. Now it seems Russia is looking for other ways to earn money selling weapons technology to the Islamic Republic.
The Russian state news agency TASS reported Tuesday, "Russia may supply additional types of armaments not subject to existing bans to Iran, the chief of the Russian Federal Service for Military-Technical Cooperation, Alexander Fomin, said Tuesday. "We have contracts with Iran, other contracts are also possible, but the talk is only about the permitted objects of supply, which are not on the UN's ban list," Fomin said when asked whether the delivery of other weapons besides S-300 missile systems was discussed. The service chief said that the permitted armaments include small arms and other products, including non-lethal, radiolocation and electronic warfare systems etc."
Although these new systems are non-lethal, they would make the Iranian military more capable in any possible future conflict with the West and Israel over Iranian nuclear weapons development. Iran is also looking at licensing technology for the Russian T-90 tank for production in Iran. The sale of Russian fighter jets has also been explored although the Obama administration says it will block fighter jet transactions in the United Nations Security Council. I'm not sure that will stop the Kremlin from selling whatever it wants to the Mullahs. Moscow needs the money.
( H/T Threat Assessment via The Washington Times)
[mybooktable book="currency" display="summary" buybutton_shadowbox="true"]