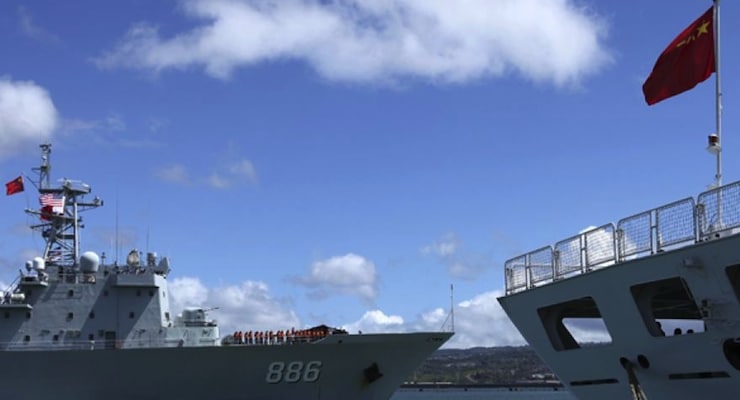 China is planning to construct up to 20 floating nuclear power plants for remote locations, including the South China Sea, where China has been building man-made islands that could threaten freedom of navigation in the area. Although the build up of infrastructure in these vital shipping lanes is ostensibly for civilian purposes, the projects could easily mask a military agenda.
The Chinese military has recently landed fighter aircraft, via newly constructed airstrips, on several island chains that are disputed territory. It has also deployed air defense and anti-ship missile capability.
"Nuclear reactors afloat would give the Chinese military sustainable energy sources to conduct their full panoply of operations, from air early warning and defences and offensive fire control systems to anti-submarine operations and more," said Patrick Cronin, senior director of the Asia-Pacific Security Program at the Centre for a New American Security, a think tank. Air-defence radars, in particular, could benefit from extra power, because that would increase their range, reported the Sydney Morning Herald.
In addition to military concerns, the Pacific community is concerned about safety and environmental issues. "China has already done enough damage to the maritime environment by hastily building artificial islands and destroying irreplaceable coral reefs," Mr. Cronin said. "We do not need a nuclear accident in these importing fishing grounds and sea lanes."
Mr. Cronin and other security experts noted that floating nuclear reactors could also give China an extra measure of protection from any potential attacks, whether by the United States or other militaries in the region, because of the risk of sparking a nuclear disaster at sea, the Herald also reports.
(H/T Threat Assessment via The Washington Times)
[mybooktable book="currency" display="summary" buybutton_shadowbox="true"]