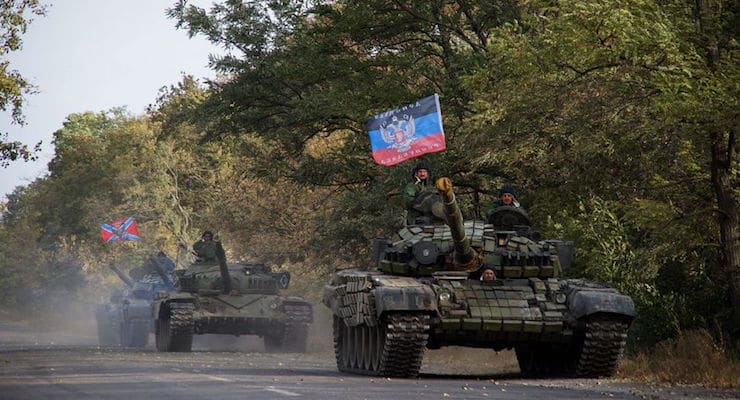 Russia Signals Shift in the Fight
Russia has pulled some jet aircraft out of Syria, but has replaced them with high performance helicopters, signaling a shift in the fight to more close-in operations. As the tempo of Russian operations in Syria draws down, the situation in East Ukraine is flaring as the Kremlin is possibly placing a greater emphasis on the Novorossiya theater of operations.
The Ukrainian government reported that three servicemen were killed and seven injured over the Orthodox Easter weekend in spite of a truce negotiated for the religious holiday in advance. Pro-Russian rebels in Donetsk said their lines had been shelled over 160 times by government forces during the same period.
Perhaps Moscow sees an opening to push its agenda in the East as the government in Kyiv fails in fighting corruption and struggles to maintain an effective government, angering their Western benefactors in the process. The Kremlin most likely smells weakness in the Ukrainian position and may attempt to cement further gains with its mercenary army in Novorossiya.
Recently concluded talks in Minsk, aimed at restarting the ceasefire, seem to have failed as fighting continues to flare. The real question will be if heavy weapons are once again brought to the front lines on both sides with an accompanying uptick in large-scale operations. In the meantime, the civilian population in Donbass continues to suffer. The conflict in East Ukraine has now claimed more than 9,300 lives since it started in 2014.
(H/T Threat Assessment via The Washington Times)
[mybooktable book="currency" display="summary" buybutton_shadowbox="true"]