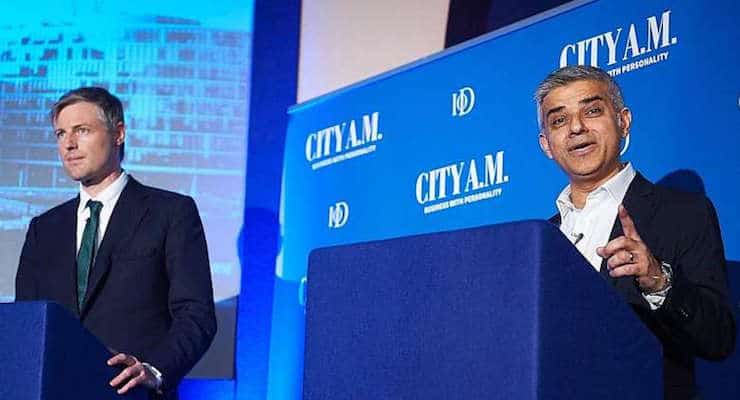 London Set to Elect 1st Muslim Mayor of a Western Capital
There are disturbing trends being reported out of London. It seems the agenda the leftist Islamic sympathizers have always dreamed of and attempted to bring about in the United States is actually being somewhat implemented in the United Kingdom. The unfettered Muslim immigration into the British capital is taking its toll. Western values are being supplanted by dreams of Sharia law and a creeping anti-Israeli policy.
No less than 50 members of the British Labour Party have been suspended in recent weeks over anti-Semitic comments. Labour leader Jeremy Corbyn was praised today by the Palestinian terrorist organization Hamas. Breitbart Jerusalem reported that a Hamas spokesperson bragged that Corbyn's readiness to maintain contacts with the Palestinian organization was "a painful hit that the Zionist enemy received."
London is set to elect the first Muslim mayor of a Western capital. U.S. presidential candidate Donald Trump caused a firestorm across the pond in 2015 when he spoke of "no-go" zones in Britain, Islamist neighborhoods where police fear to tread. The Daily Mail reported last year comments by policemen, "We can't wear our uniforms in our own cars and some Muslim areas of London are so radicalized, they are virtual 'NO-GO' Zones," say serving police officers today, who backed Donald Trump's claim that some Muslim communities in the UK are no-go areas because of Muslim extremism.
The Telegraph reports, Also on Sunday night shadow education secretary Lucy Powell became the first shadow cabinet minister to acknowledge the party had a problem with anti-Semitism. She told Channel 4 News : "There clearly is an issue with anti-Semitism in the Labour Party otherwise we wouldn't have spent the best part of the last six or seven days talking about it."
What's going on in London?
(H/T Threat Assessment via The Washington Times)
[mybooktable book="currency" display="summary" buybutton_shadowbox="true"]