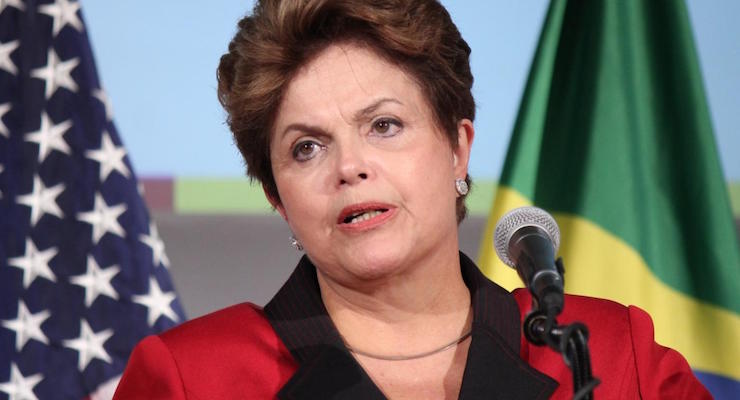 The Brazilian Senate after a session that lasted more than 20 hours voted 55 to 22 to impeach the country's far left-wing president, Dilma Rousseff. In April, the lower house voted overwhelmingly to impeach Rousseff, a key ideological ally of U.S. President Barack Obama, on charges of using accounting tricks to hide large budget deficits.
While Brazil is also the most powerful economy in Latin America, it has suffered under the leadership of President Rousseff. In the end, her support in the government coalition fell away.
Rousseff will be suspended from office for up to six months and be replaced by her vice president. However, the nation's future leadership is still anything but certain. The measure now effectively puts the president on trial. Rousseff will be suspended and replaced by Vice President Michel Temer while the process moves forward. She will have to defend herself in the trial-like setting.
Eduardo Cunha, the house speaker who led the push in the lower chamber for impeachment, is second in line to replace Rousseff in the event she is fully ousted. He is facing various charges including money laundering and allegedly accepting roughly $5 million in kickbacks in connection with the Petrobras scheme. Mr. Cunha could also be stripped of office over allegations he lied when he told a congressional committee he didn't hold any foreign bank accounts.
Documents later emerged linking him and his family to Swiss bank accounts, but as is the case with most other leftwing regimes, Brazilian legislators and other top politicians are afforded "special legal status," meaning they must be tried by the Supreme Court for crimes and are largely protected from prosecutions.