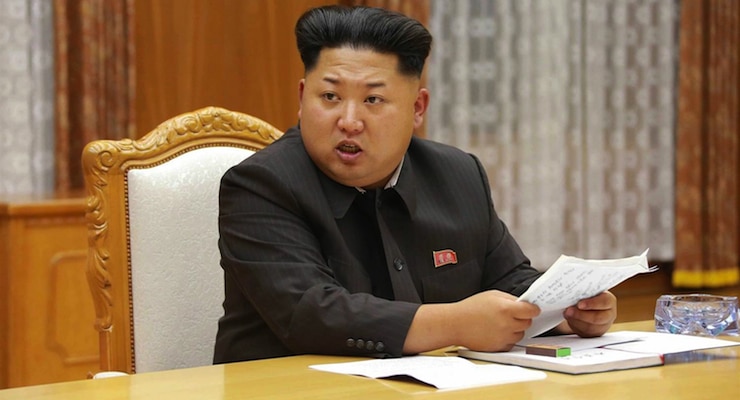 North Korea launched two intermediate ballistic missiles within an hour of one another on Wednesday after five failed previous attempts. The last missile traveled 250 miles and reached an altitude of around 620 miles, before crashing in the sea between Japan and North Korea. Tokyo and Seoul have not yet labeled it a failure, although the missile's range is large enough it could potentially reach South Korea.
The five previous launches, one of which also took place Wednesday, were all unsuccessful. However, Kim Dong-yup, an analyst at the Institute for Far Eastern Studies at Kyungnam University in Seoul, said calling the test a failure isn't exactly accurate. He said that North Korea was launching the Musudan to test a nuclear warhead that could take the extreme heat and friction that occurs when crashing through the earth's atmosphere from a high altitude.
"I don't believe North Korea failed again and again in testing the Musudan itself, which it had deployed 10 years ago," Mr. Kim said. "What it has been trying to do with such difficulty was to use the Musudan as a vehicle to test the re-entry and detonation system for an I.C.B.M.," he added, referring to an intercontinental ballistic missile.
Japanese Defense Minister Gen Nakatani said the missiles are a "serious threat" to his country, and South Korean President Park Geun-hye called the tests "reckless provocations."
"This missile launch, like previous ones, is a clear violation of United Nations resolutions," Prime Minister Abe said. "We cannot tolerate it and have protested firmly."