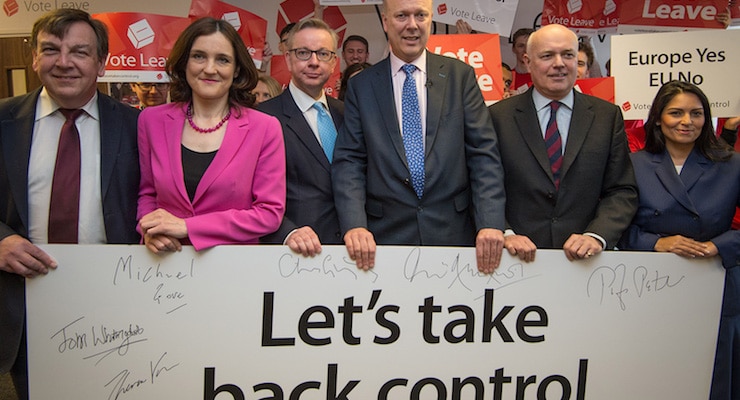 Great Britain, the British people voted to leave the 28-bloc European Union, with the "leave" side prevailing 52 percent to 48 percent in Thursday's vote. Prime Minister David Cameron, who opposed exiting from the EU, said he will resign.
"[T]he British people have made a very clear decision to take a different path and as such I think the country requires fresh leadership to take it in this direction," Cameron said at 10 Downing Street. "I will do everything I can as prime minister to steady the ship over the coming weeks and months but I do not think it would be right for me to try to be the captain that steers our country to its next destination."
Cameron himself called for the so-called Brexit vote, or the UK European Union Referendum as part of his campaign and government coalition promise. However, he campaigned against leaving. This makes Britain the first country to leave the now-27 member EU, and could lead to a wave of other countries, including France and the Netherlands, reassessing their membership. The decision to leave may also spark questions about the endurance of the United Kingdom, as voters in Scotland and Northern Ireland largely voted to remain in the EU.
Britain is set to be the first country to leave the EU since its formation. However, the vote does not mean that Britain will immediately lose its member status in the 28-nation bloc. In fact, the process could take a minimum of two years, with Leave campaigners suggesting during the referendum campaign that it should not be completed until 2020. Ironically, it is also the date of the next scheduled general election.
Once Article 50 has been triggered a country cannot rejoin without the consent of all member states. That really wouldn't be an issue in reality. The EU needs Britain, not the other way around. Mr. Cameron previously said he would push Article 50 as soon as possible in the event a Leave vote was victorious, but others who led the campaign said he should not rush into it.
Boris Johnson, the former London mayor, is likely to take up the conservative mantle after Mr. Cameron departs. Mr. Johnson shocked Cameron and his allies by backing the Brexit movement.