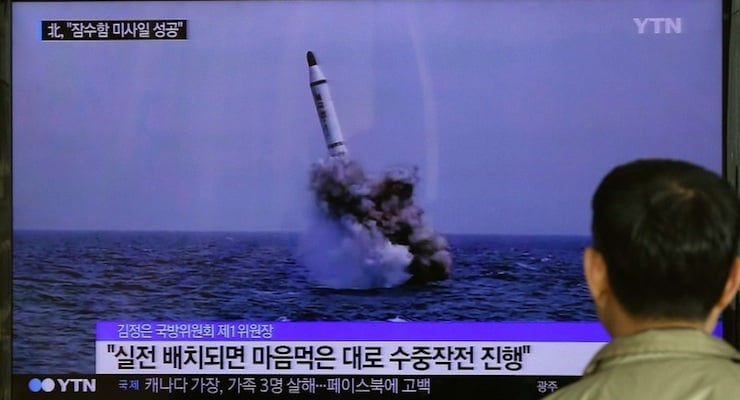 Pentagon officials confirmed a North Korea ballistic missile launch from a submarine, but determined it did not pose a threat to North America. The development confirms the initial claim from South Korea on Tuesday.
U.S. Strategic Command said it was "likely a KN-11 ballistic missile" that was launched off the coast of Sinpo, flying about 300 miles into the Sea of Japan.
An official from the North American Aerospace Defense Command (NORAD), who spoke on the condition of anonymity, said the North Korea ballistic missile launch was expected.
"The men and women of USSTRATCOM, NORAD and U.S. Northern Command, and U.S. Pacific Command remain vigilant in the face of North Korean provocations and are fully committed to working closely with our Republic of Korea and Japanese allies to maintain security," U.S. Strategic Command said in a statement.
The missile launch comes two days after the U.S. and South Korea began the allies' annual joint military exercises.