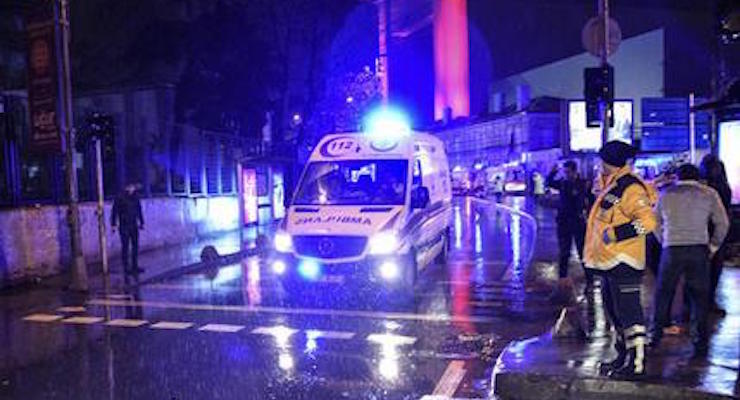 (UPDATE: Read updated story.)
An assailant believed to have been dressed in a Santa Claus costume opened fire at a nightclub in Istanbul, killing 35 people and wounding 40 others. Vasip Sahin, the Istanbul governor, said the assault occurred in the early hours of Sunday during New Year's celebrations at the Reina nightclub, in Istanbul's Ortakoy district.
Gov. Sahin said the attacker was armed with a long-barreled weapon and killed a policeman, as well as a civilian outside the club before entering and firing on people celebrating the New Year inside. He told reporters it was a "terror attack," which occurred at roughly 1:45 am.
"Unfortunately (he) rained bullets in a very cruel and merciless way on innocent people who were there to celebrate New Year's and have fun," Gov. Sahin said.
The club is located close to locations of other recent suicide attacks, including one that killed dozens near a soccer stadium.