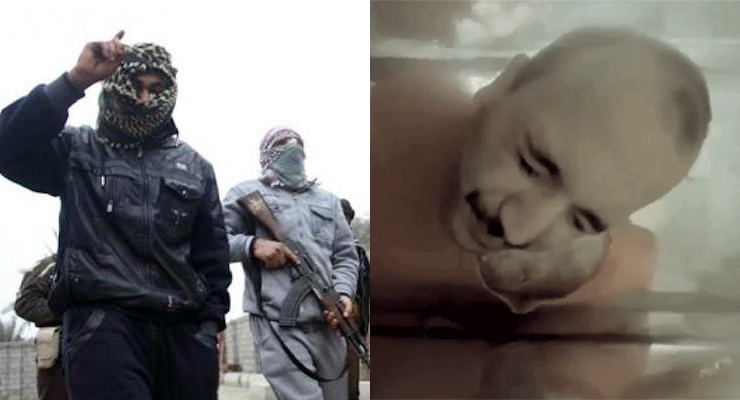 [brid video="104815″ player="2077″ title="ISIS Drowns Man in Aquarium Execution for Payback"]
The Islamic State (ISIS) drowned a man in an aquarium for comments he made during a radio interview in Mosul before it was liberated from the terror army. He said he would toast (ISIS does not believe in drinking alcohol) and use "shampoo to clean himself" from the filth of ISIS once they were driven out from the key city in Iraq.
But ISIS jihadis tracked the man down and, justifying it as a "measure for measure," decided to execute him by drowning him in an aquarium filled with water that mixed with shampoo.
The latest video, which was first published by The Clarion Project, comes after a slew of others in recent weeks, including one showing children as young as 3 killing "agents" with their bare hands and what may be the most horrific execution to date.