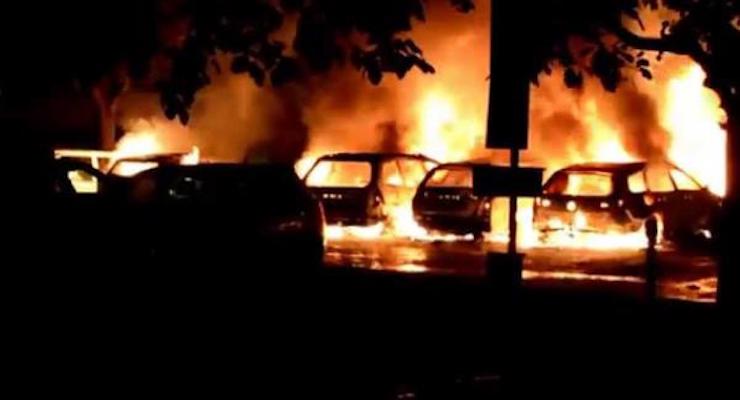 Riots in Sweden broke out only days after President Donald Trump was criticized for comments regarding the impact of Mid-East refugees, and the media ignored it. Police in Stockholm said 7-8 cars were set on fire and officers were forced to fire warning shots after large stones were hurled at them by the crowd.
While the nationalities of the violent rioters were not disclosed by police, the events occurred in the center of Rinkeby, a neighborhood known for its high concentration of immigrants. In June 2010, the local police station in Rinkeby was attacked and it is also where a "60 Minutes" crew was attacked in 2016.
According to an AP report on Jan. 24, al-Shabab and other al-Qaida-linked groups use the area for the recruitment of young Somali migrants living in Rinkeby. Once a peaceful suburb in Stockholm, it is now referred to as "Little Mogadishu" because of the number of Somalis living there.
Tucker Carlson, the host of Tucker Carlson Tonight on Fox News, responded to the media criticism of President Trump's Sweden comments, which cited a recent segment on his show. He said the president's comments should always be "clear" but also that the criticism in the mainstream media was "so stupid it's surprising it even made it on TV."
He added that anyone who is against the rise of nationalism should be concerned about unfettered Muslim immigration threatening the "ancient cultures" of Europe, which not surprisingly, the people of Europe would like to preserve.
Carlson said those cultures are being replaced with a more "violate and threatening" culture, and the people are pushing back.
Meanwhile, the president clarified his comment and responded on Sunday and again Monday morning.
"My statement as to what's happening in Sweden was in reference to a story that was broadcast on @FoxNews concerning immigrants & Sweden," he tweeted. "Give the public a break – The FAKE NEWS media is trying to say that large scale immigration in Sweden is working out just beautifully. NOT!"
[social-media-buttons]
[brid video="115156″ player="2077″ title="Riots in Sweden 2202017″]