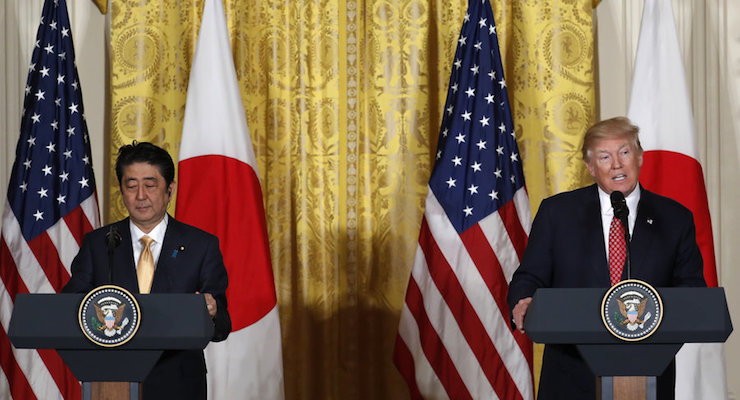 DEVELOPING: The United States began to deploy the first part of an advanced anti-missile defense system in South Korea on Tuesday, a day after North Korea fired four ballistic missiles. It will have the ability to intercept and destroy Short-Range Ballistic Missiles (SRBM) and Medium-Range Ballistic Missiles during the final stages of their flights.
China and Russian both oppose the move and Beijing said the country will take steps necessary to protect its vital security interests.
"China firmly opposes the deployment of THAAD," Chinese Foreign Ministry spokesman Geng Shuang said. "We will definitely be taking necessary measures to safeguard our own security interest. All consequences entailed from that will be borne by the U.S. and (South Korea). We once again strongly urge the relevant sides to stop the process of deployment and refrain from going further down that wrong path."
Washington and Seoul say the system is defensive and not meant to threaten Beijing or Moscow.
On Monday, North Korea fired four ballistic missiles in an apparent protest against ongoing U.S.-South Korean military drills that it views as an invasion rehearsal. The missiles flew about 620 miles and three of them landed in waters that Japan claims as its exclusive economic zone.
A UN Security Council meeting on the latest North Korean missile launches will likely be scheduled for Wednesday, at the request of the United States and Japan.
[social-media-buttons]