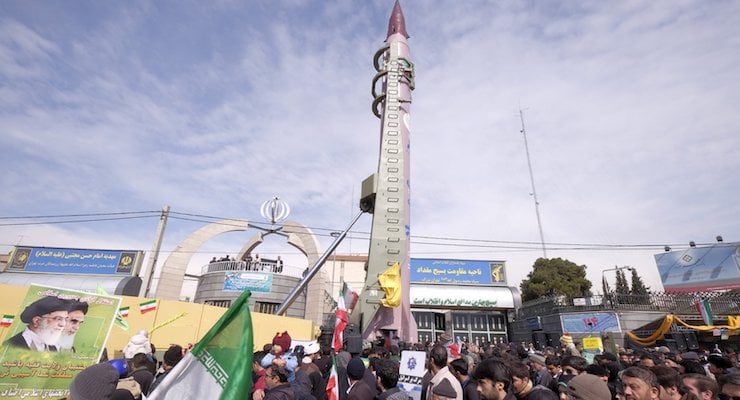 Iranian missiles test-fired this weekend from the Gulf of Oman were both Fateh-110 Short-Range Ballistic Missiles (SRBM), defense officials tell PPD. One destroyed a floating barge approximately 155 miles away and were the first tests of this particular missile in two years.
Pentagon officials are concerned 1) because the U.S. Navy operates warships in the area and, 2) the test comes as North Korea conducted its own test-launches of ballistic missiles on Monday. According to one official, who spoke on the condition of anonymity, the two short-range ballistic missiles were launched from the Islamic Revolutionary Guard Corps bases in Bandar-e-Jask, in southeastern Iran.
The first missile fired on Saturday missed its intended target. The next day, Iran was successful. It was not clear whether this was the first successful test at sea.
The Iranian Fateh-110 Mod 3 is a road-mobile, solid-propellant ballistic missile with a new "active seeker," helping the missile locate warships at sea. The missile is capable of carrying high explosive, chemical and submunitions warheads.
Since President Barack Obama's touted nuclear agreement in July 2015, the Foundation for Defense of Democracies says Iran conducted as many as 14 ballistic missile launches.