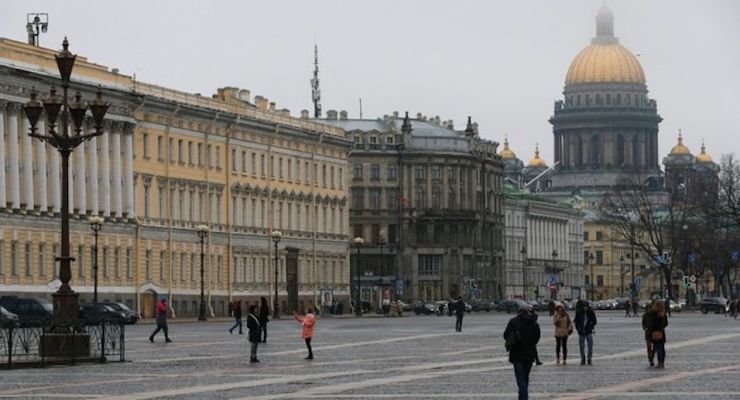 A firestorm erupted last year when the government of St. Petersburg in Russia, formerly Leningrad during the Soviet Union, decided to transfer the iconic St. Isaac's Cathedral from city hands to the Russian Orthodox Church. Citizen's of Tsar Peter the Great's signature city on the Baltic Sea, formerly the capital of imperial Russia before the Bolshevik Revolution, were up in arms that access to the beautiful structure would be limited and the church would not be able to maintain its glory due to the severely high cost.
A compromise was eventually found which saw the city leasing the religious structure to the church for a period of 49 years with favorable renewal terms. This did not quell the uproar and demonstrations continued into 2017.
It now seems the city government is determined to get the transfer complete and now wants the handoff completed by Easter of this year, reports The Moscow Times. The city of St. Petersburg is a federal subject and reports directly to the Kremlin. Governor Georgy Poltavchenko, known for his religious beliefs is said to be behind the push.
"Officials have ordered cathedral staff to remove all exhibits belonging to the Russian Culture Ministry in time for the Orthodox holiday on April 16, unnamed sources told the news outlet. Despite the order, there is still no official document outlining the cathedral's controversial transfer into Church hands, RBC reported."
Peter the Great build St. Petersburg literally with force of will to compete with other great European capitals of the time. The metropolis is the second largest city in Russia, behind Moscow. St. Isaac's Cathedral was built over a 40 year period from 1818 to 1858.
[social-media-buttons]
[mybooktable book="lost-bastards" display="summary" buybutton_shadowbox="true"]