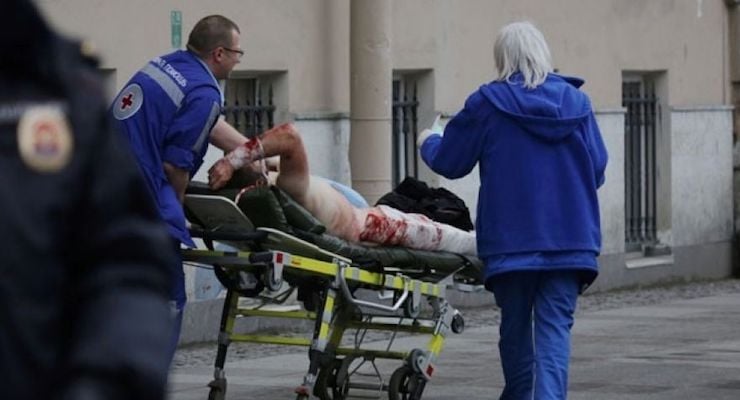 Russia's Investigative Committee has identified Kyrgyzstan native Akbardzhon Dzhalilov as the "suicide bomber" responsible for the St. Petersburg subway attack.
Dzhalilov, 22, had Russian citizenship but little is known about the man who set off a bomb on a train that killed 14 people and wounded dozens. It was unclear if the figure of 14 included the bomber, though the term "suicide" implies it does.
It is also unclear whether he acted alone or was part of a greater plot, but multiple sources confirmed to People's Pundit Daily they believe he had ties to Islamic terror groups. Most Central Asian migrants in Russia have work permits or work illegally. That said, Russia has willingly given thousands citizenship over the past decades and refused calls to impose visa restrictions.
There were two bombs filled with shrapnel planted at the subway, but only one exploded. The unexploded device was rigged with up to 2.2 pounds of explosives, Russian media reported. The one bomb exploded as the train was traveling between Sennaya Ploshchad and Technology Institute stations.