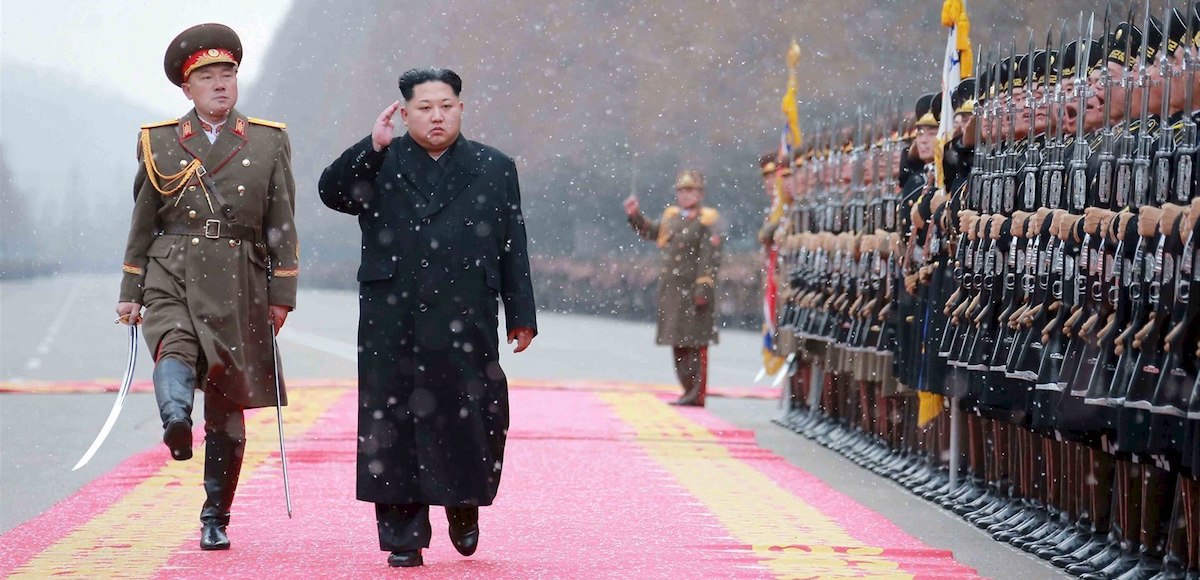 North Korea said on Tuesday the training drill for two supersonic B-1B Lancer bombers put the peninsula on "the brink of a nuclear war," Reuters reported. South Korean Defense Ministry spokesman Moon Sang-gyun told reporters at a briefing in Seoul the joint drill was conducted to deter further provocations by the North, who conducted a failed missile test against the wishes of their only friend in the region–China.
"The reckless military provocation is pushing the situation on the Korean peninsula closer to the brink of nuclear war," the North's official KCNA news agency said on Tuesday. They added that the bombers conducted "a nuclear bomb dropping drill against major objects" in its territory, while "U.S. warmongers are crying out for making a preemptive nuclear strike."
On Monday, U.S. President Donald J. Trump said he would be "honored" to meet North Korean leader Kim Jong-Un under the right circumstances, though the White House later said those condition are not expected in the foreseeable future.
Mike Pompeo, the director of the Central Intelligence Agency (CIA), landed in South Korea for talks.
President Trump said after the latest failed launch that the rogue communist regime will eventually develop better missiles and "we can't allow it to happen." Pyongyang's Foreign Ministry did note on Monday that they are now developing their nuclear program "at the maximum pace."