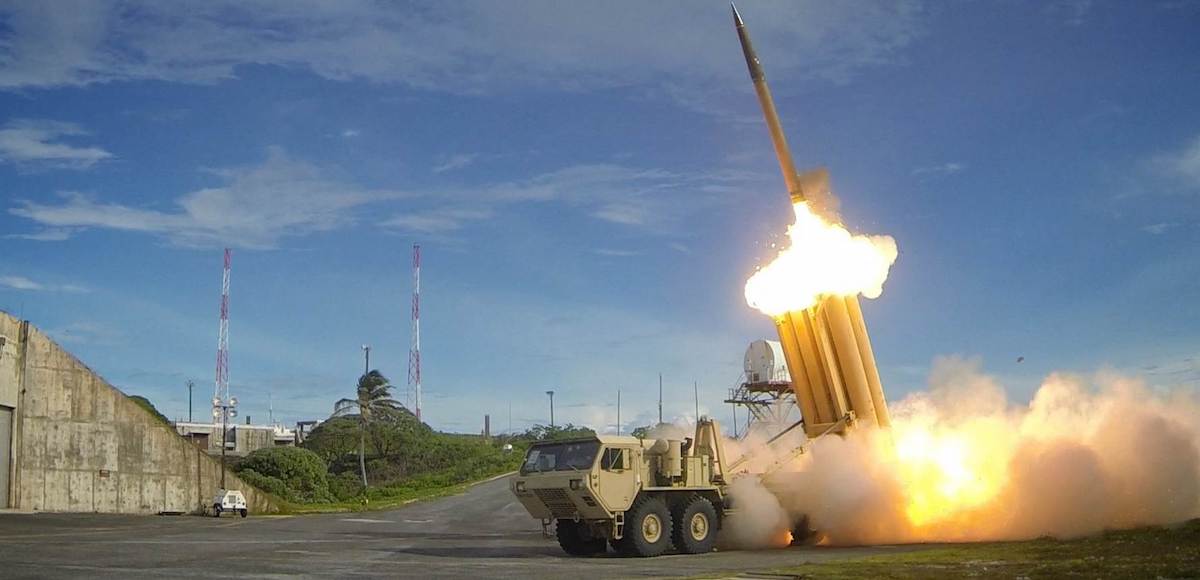 The U.S. military's THAAD missile defense system has reached initial operational capacity in South Korea, U.S. officials told People's Pundit Daily. Officials did caution that it would not be fully operational for several months.
Still, THAAD represents a major aspect to the Trump Administration's new policy direction to deal with the increased nuclear threat coming from North Korea. Its operation comes as Central Intelligence Director (CIA) Mike Pompeo lands in South Korea for talks and after North Korea a joint training drill for two supersonic B-1B Lancer bombers put the peninsula on "the brink of a nuclear war."
South Korean Defense Ministry spokesman Moon Sang-gyun told reporters at a briefing in Seoul the drill was conducted to deter further provocations by the North, who conducted a failed missile test over the weekend. Pyongyang ignored warnings by their only friend in the region–China–against conducting another test.
But while China isn't happy with the North, they have also repeatedly expressed opposition to the THAAD system, largely because they fear its powerful radar could reach inside Chinese territory.
Foreign Ministry spokesman Geng Shuang again denounced THAAD on Tuesday.
"We will resolutely take necessary measures to defend our interests," he said, though he refused to elaborate. "China has always believed that using peaceful means via dialogue and consultation to resolve the peninsula's nuclear issue is the only realistic, feasible means to achieve denuclearization of the peninsula and maintain peace and stability there, and is the only correct choice."
President Trump has reportedly squeezed more cooperation out of Beijing than any of his previous successors, promising a more favorable trade deal in exchange for putting more pressure on North Korea.