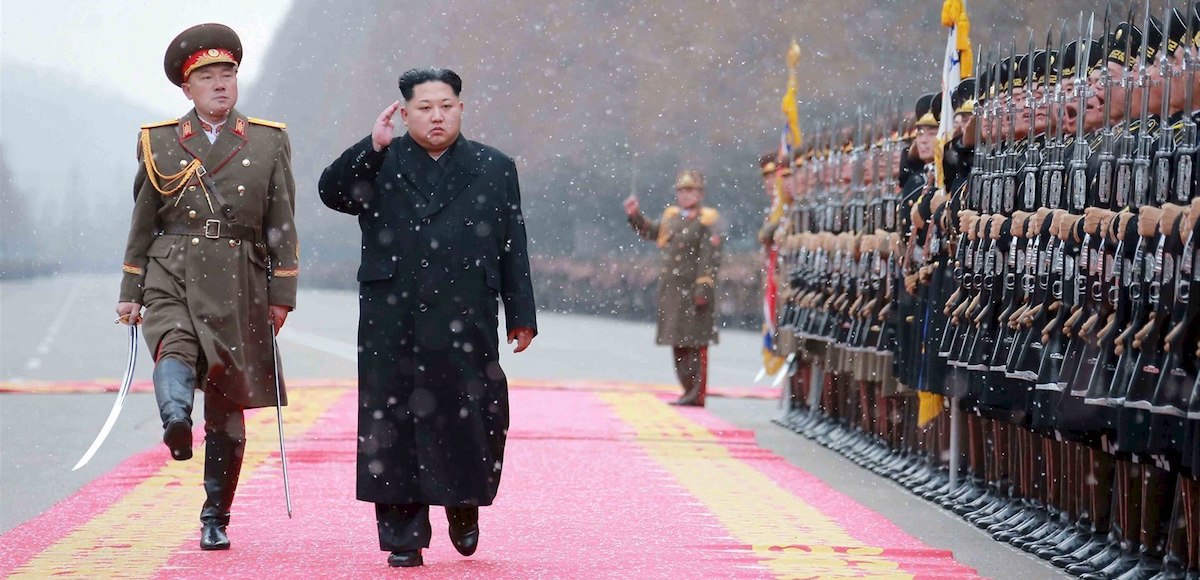 North Korea claimed on Monday that it is now able to mass produce a new medium-range missile that can reach Japan and major U.S. military bases. The declaration comes after its latest launch it claimed confirmed the rocket's combat readiness.
North Korea launched the solid-fuel Pukguksong-2 missile on Sunday (see specifications in table below), which traveled 350 miles before splashing down into the Pacific Ocean. The isolated country said it is an "answer" to President Donald J. Trump's policies.
Secretary of State Rex Tillerson and Vice President Mike Pence have both said that "the era of strategic patience" toward North Korea "is over."
North Korean Dictator Kim Jong Un watched the launch. State media, a report that could not be verified, said the test (verified) was geared toward the technical aspects of the weapon system. It said the military was gauging "adaptability under various battle conditions" before it is deployed the weapons system to the military.
Kim said the launch was a success and he "approved the deployment of this weapon system for action," adding that it should "be rapidly mass-produced."
North Korea has promised even more intercontinental ballistic missile tests despite mounting pressure from the international community, and threats of sanctions. Satellite imagery proves that it may be preparing for a sixth nuclear missile test only a week after it had successfully tested a new midrange missile—the Hwasong 12 (see below for specifications).
Analysts say it is capable of carrying a heavy nuclear warhead.
Secretary Tillerson said in an interview on "Fox News Sunday" that the continued testing by Pyongyang is "disappointing" and "disturbing."
Before South Korea held a National Security Council meeting, the Foreign Ministry said the launch "throws cold water" on efforts to ease tensions on the Korean peninsula. China, one of North Korea's only allies, urged all sides to exercise restraint and warned Pyongyang against further testing.
[wpdatatable id=92 table_view=regular]