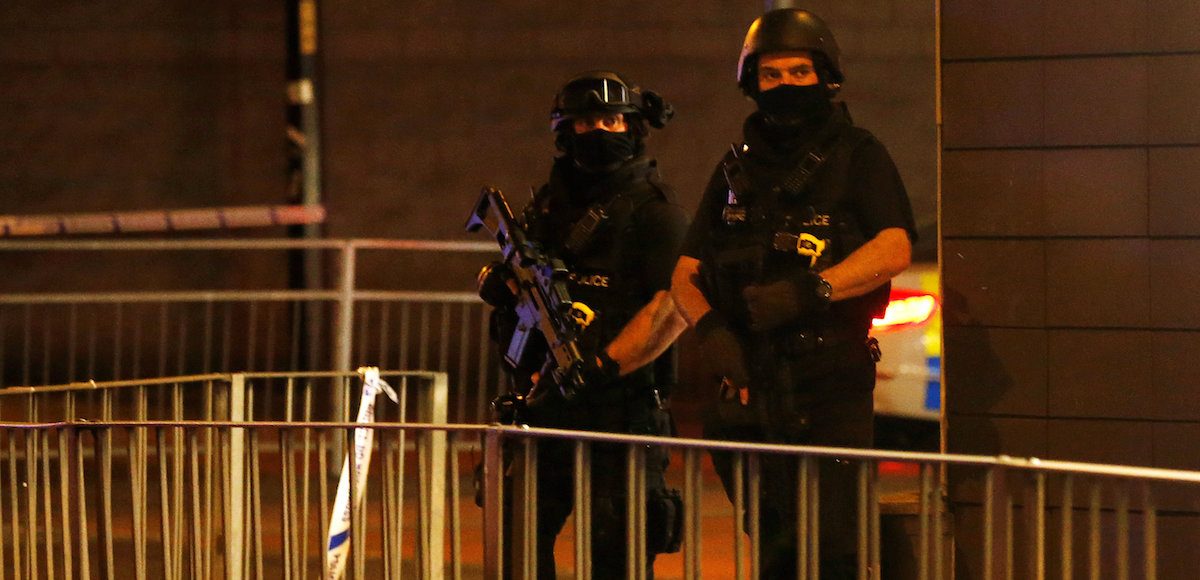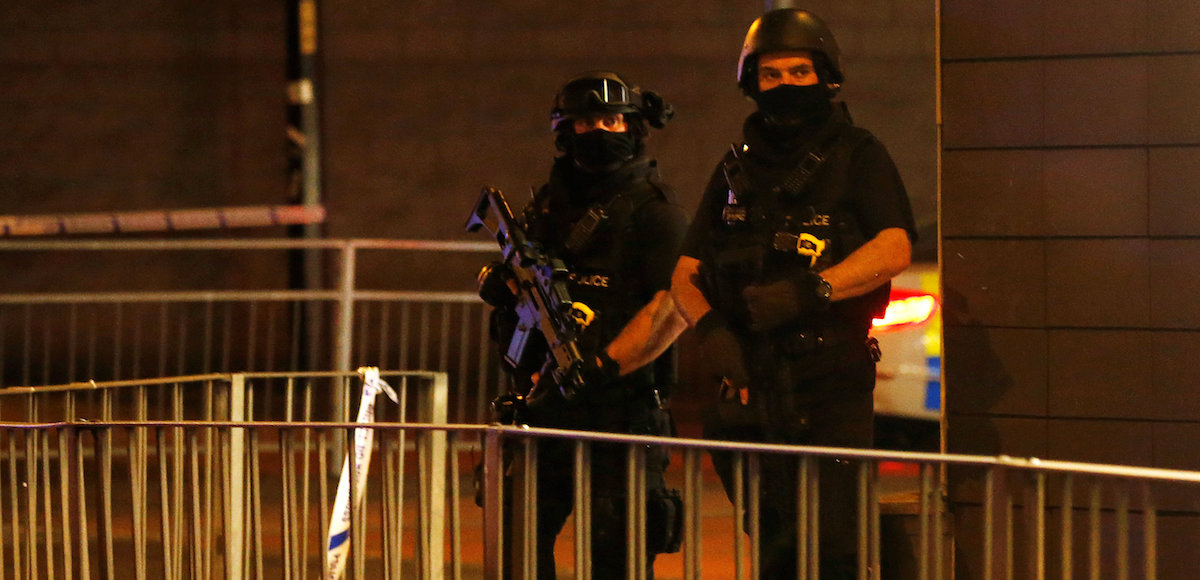 The Manchester Police have confirmed at least 19 are dead and 50 are wounded after what appears to be an "explosion" at an Ariana Grande concert. The explosion went off near the box office area and unconfirmed reports from witnesses on the scene indicate a nail bomb.
(UPDATE: Sources say a suicide bomber was responsible for the blast and Islamist social media accounts monitored by People's Pundit Daily are celebrating. The unknown attacker reportedly carried a bomb in a backpack.)
A concert attendee said she felt a huge blast as she was leaving the arena and thousands of people were screaming and trying to escape. She said the blast was accompanied by a short burst of fire.
Manchester Arena is the largest indoor arena in Europe, opened in 1995 with a capacity for 21,000 people. Being an Ariana Grande concert, the audience was young. The U.S. State Department had previously issued a travel warning for all of Europe and warned citizens not to avoid crowded events.
The United Kingdom was on its second-highest alert level of "severe," which means an attack by Islamic terrorists is considered "highly likely."
Great Britain's North West Counter Terrorism Unit is treating the incident as a "terrorist incident." Police blew up a second suspicious package that turned out to be a bag of clothing.
Dr. Sebastian Gorka, the Deputy Assistant to President Donald J. Trump, noted that the Manchester "explosion" took place on the 4th anniversary of the public murder of Fusilier Lee Rigby. "Dates matter to Jihadi terrorists," as Dr. Gorka noted.
NOTE: Manchester explosion happens on 4th anniversary of the public murder of Fusilier Lee Rigby.

Dates matter to Jihadi terrorists. pic.twitter.com/dRhyaWN9AV

— Sebastian Gorka DrG (@SebGorka) May 23, 2017