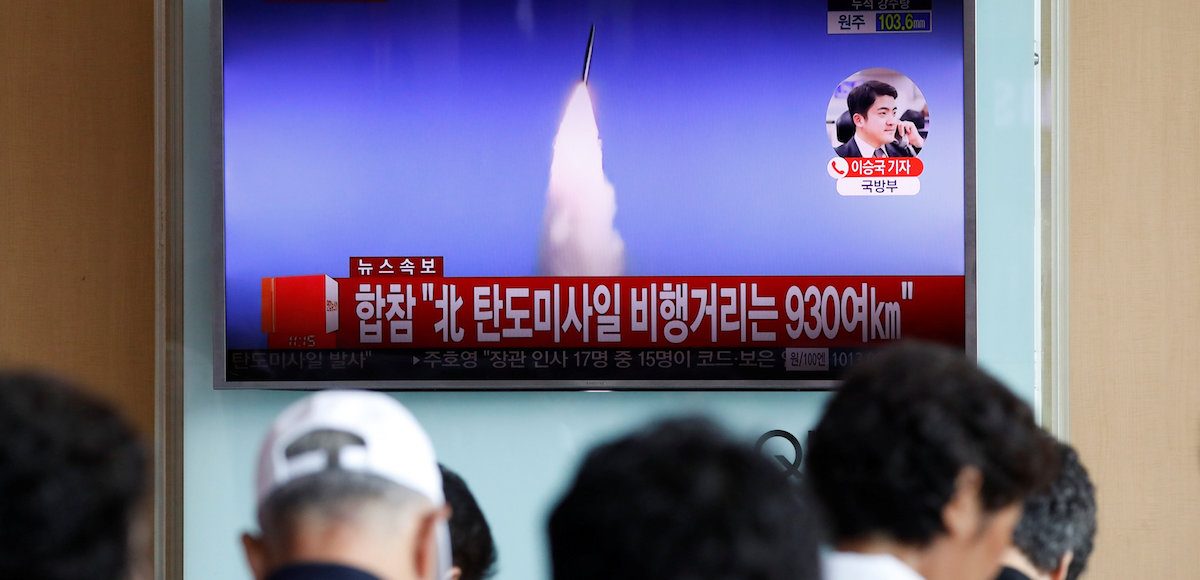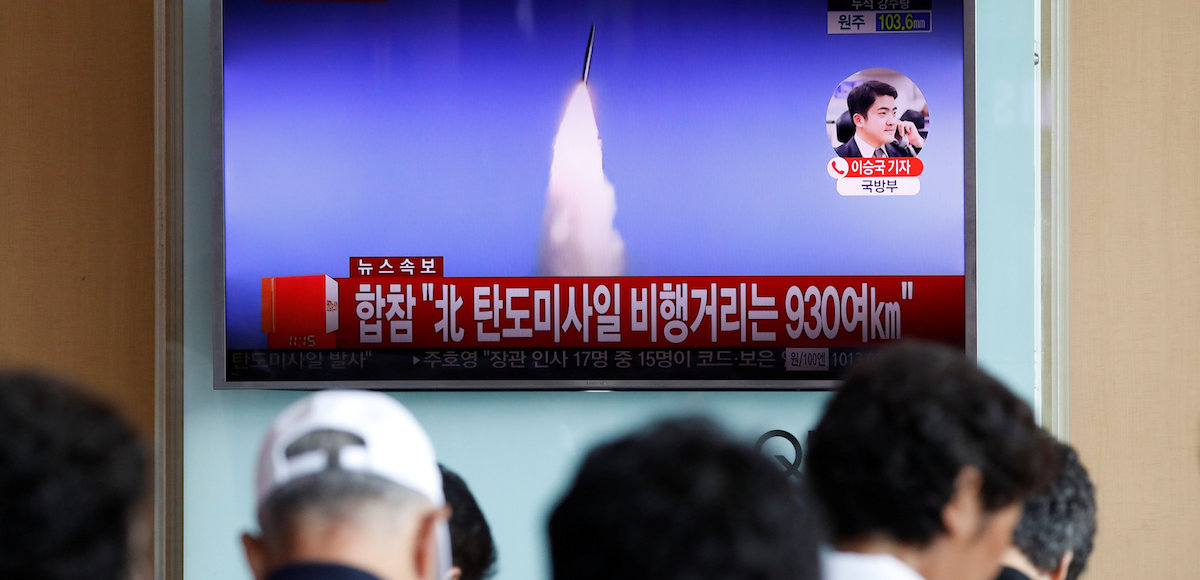 SEOUL – KCNA, the state-run news agency in North Korea, claimed Wednesday it is "carefully examining" a plan to strike the U.S. Pacific territory of Guam with missiles. The threat comes only hours after President Donald Trump told the North that any threat to the United States "will be met with fire, fury and frankly power, the likes of which the world has never seen before."
A spokesman for the Korean People's Army, in a statement carried by the North's state-run KCNA news agency, said the strike plan will be "put into practice in a multi-current and consecutive way any moment" once leader Kim Jong Un makes a decision.
President Trump's remark followed a report claiming North Korea has already produced a miniaturized nuclear warhead that can be placed inside the Hwasong-14–which is estimated to have the capability to reach at least half the U.S. mainland. Fox News has confirmed the report, which first appeared in The Washington Post. It cites an assessment prepared in July by the Defense Intelligence Agency (DIA).
"The [intelligence community] assesses North Korea has produced nuclear weapons for ballistic missile delivery, to include delivery by ICBM-class missiles," an excerpt of the DIA analysis stated.
On July 28, North Korea conducted its second successful test of the Hwasong-14. The launch was believed to be scheduled for Thursday, the 64th anniversary of the signing of the armistice that ended fighting in the Korean War.
It outperformed the previous record test on July 4, flying for roughly 45 minutes to a range of about 1,000 km and to an altitude of roughly 3,700 km. Based on the data, the Hwasong-14 could potentially have a range of more than 10,000 km if rotated to fly on a range-maximizing ballistic trajectory.
The rotation of the Earth provides somewhat of a slingshot boost to ICBMs, increasing their range when traveling eastward. When factoring in this rotation, the Hwasong-14's coverage area would include the West Coast, Chicago, and potentially even New York.
In another statement citing a different military spokesman, North Korea also said it could carry out a pre-emptive operation if the U.S. showed signs of provocation.