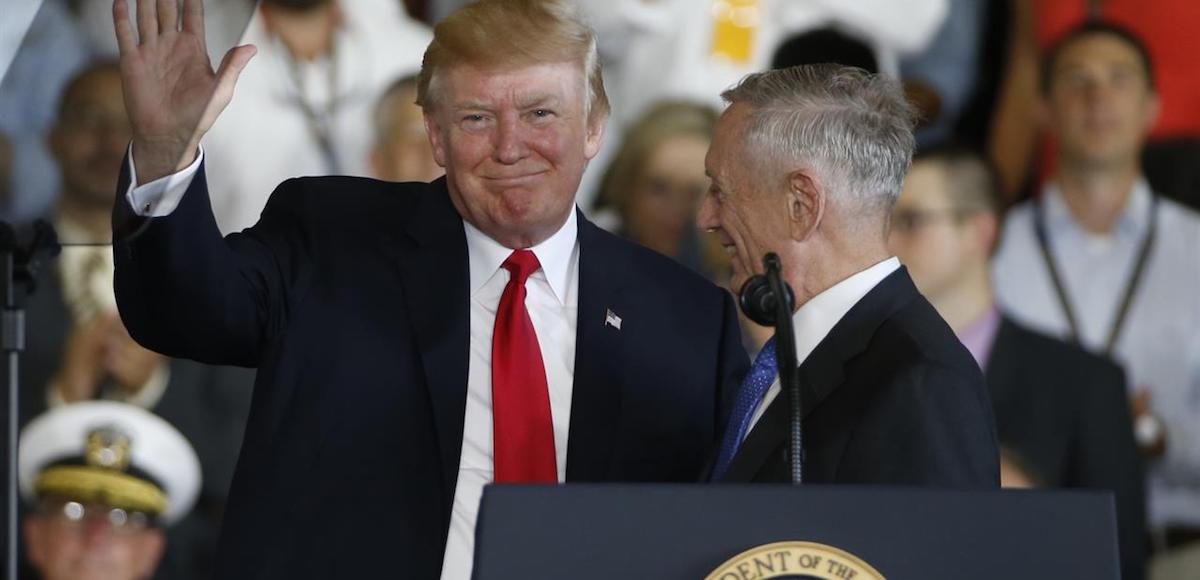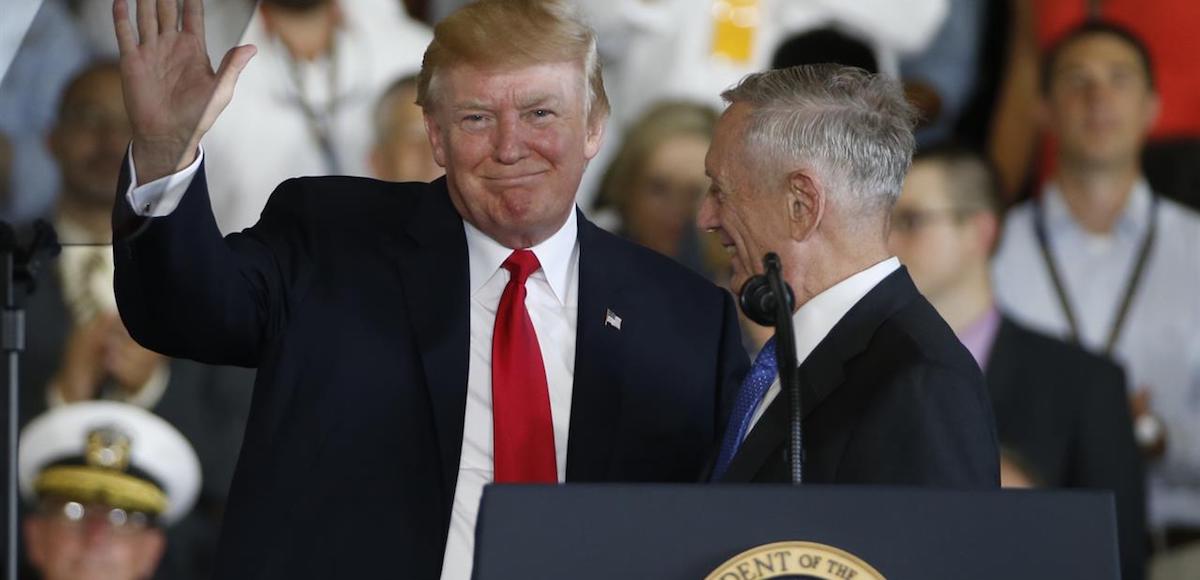 Secretary of Defense Jim Mattis on Saturday kicked off a trip to re-affirm U.S. partnerships and commitments with allies in the Middle East and Europe. The trip comes a day after the secretary attended a meeting at Camp David with President Donald Trump and his advisors to discuss the U.S. strategy in Afghanistan.
On Monday, Secretary Mattis with meet with His Majesty King Abdullah II bin Al-Hussein of Jordan and the Chairman of the Joint Chiefs of Staff Lieutenant General Mahmoud Freihat. Jordan has been a key U.S. ally in the fight against the Islamic State (ISIS) in Syria praised President Trump in April during his visit to the White House.
You will find a strong ally in Jordan in supporting you in all your policies," King Abdullah told President Trump during a joint press conference. "But I believe under your leadership we will be able to unravel this very complicated situation."
This is the first trip Secretary Mattis has made to Jordan during his tenure.
On Wednesday, he heads to Turkey to meet with President Recep Tayyip Erdoğan, Minister of National Defense Nurettin Canikli and Minister of Foreign Affairs Mevlut Çavusoğlu. The Defense Department (DOD) said in a statement he will offer held U.S. assistance to President Erdoğan in "the fight against the PKK."
"Secretary Mattis will emphasize the steadfast commitment of the United States to Turkey as a NATO ally and strategic partner, seek to collaborate on efforts to advance regional stability, and look for ways to help Turkey address its legitimate security concerns- including the fight against the PKK," the Defense Department said.
The secretary will end his trip on Thursday during his first visit to Kyiv, Ukraine. He'll meet with President Petro Poroshenko and Minister of Defense Stepan Poltorak. The trip comes as Andrei Derkach, an independent member of the parliament, is demanding an investigation into his government's role in a scheme to help elect Hillary Clinton, orchestrated by Democratic National Committee (DNC) and allies in Ukraine.
"During these engagements," the Defense Department said, "the secretary will reassure our Ukrainian partners that the U.S. remains firmly committed to the goal of restoring Ukraine's sovereignty and territorial integrity, as well as strengthening the strategic defense partnership between our two countries."