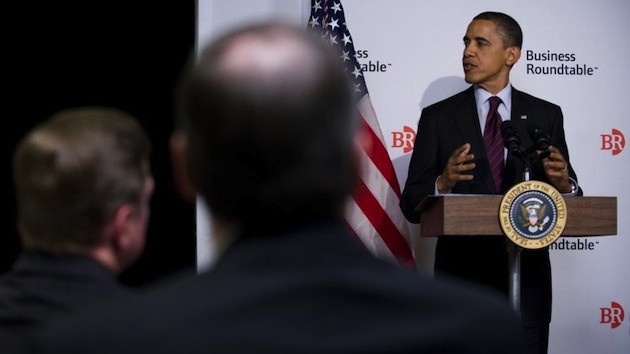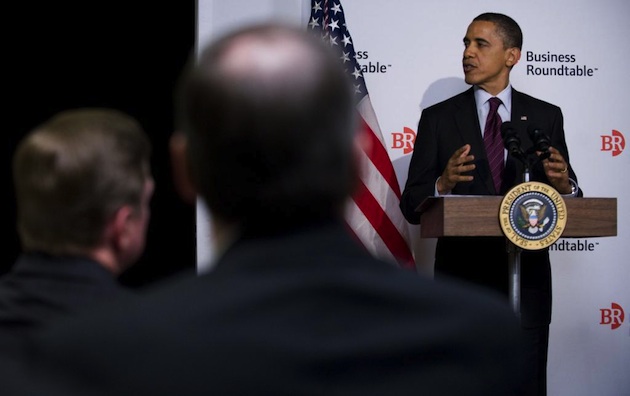 The Obama administration has called for more regulations on private industry this year. In fact, as first reported by CNSNews.com, the Obama administration was 153.2 percent higher in his first term than during the first five years of the Bush administration, according to data from the Heritage Foundation.
The net result has been lower wages, lower productivity, less jobs and no increase in safety or quality of product. While this White House calls for higher wages, their actual policies are driving them down, making it harder for people to find jobs.
Maybe we can convince Team Obama to regulate themselves a little bit.
It's important to understand the difference between regulations and laws. Laws are basic and necessary to the function of society. Laws, I'm talking about, are laws against murder, fraud and thievery. Regulations and oversight are different. These are rules by which a business operates on a day-to-day business. Government seeks to increase regulations and oversight in an effort to increase the safety and efficacy of businesses.
It has the opposite effect, unfortunately.
As you increase regulations and rules on a business, or an industry, you limit the ability of small business to compete with the larger companies. Larger businesses have teams of lawyers and analysts at their disposal to review and coordinate the business around these rules. Smaller businesses, which operate on tighter profit margins, can't afford these luxuries and so cannot start up new competing businesses or must close altogether. If they are able to survive, they do so at a lower profit margin and so must hire fewer people and limit expansion. This reduces competition against the "big boys," stifles creativity and keeps prices high.
It also actually increases criminal activity, fraud and dishonest business practices.
As a business is forced to run their operation by tighter restrictions, larger businesses hire analysts and experts to find ways around the law in order to maintain profitability. This in turn causes a business to cut corners and costs in places it probably shouldn't, resulting in lower quality goods at higher prices.
The securities industry is one of the most highly regulated and overseen businesses in the country. Yet, it didn't stop Bernie Madoff from ripping off billions of dollars from investors. More regulation and oversight would not have stopped him; criminals will always find a way around the law. However, more regulation will only make it more difficult for an honest businessperson to operate profitably, thus driving the gap between what crooks can offer and what an honest businessperson can offer to compete.
Free market economics force the makers of shoddy goods off the market since consumers will naturally gravitate toward higher quality products. Of course, a free market must be combined with the enforcement of basic societal laws. It's against the law to kill people with tainted food, but we don't need more rules and regulations that quash competition and increase costs. If a charge of manslaughter is not going to deter shoddy products, a large fine certainly won't provide any more disincentives.
Take a look at beef, pork, shrimp and egg prices over the last five years. The USDA, FDA and BLM have made such onerous rules that it's becoming impossible to turn a profit. One of the reasons Mr. Bundy up in Nevada is refusing to pay grazing fees to the BLM is that, if he did, he would have to operate under such restrictive guidelines he could not operate his business profitably any longer.
Chinese goods are made under some of the strictest government controls in the world. They are heavily monitored and restricted. Yet the incidence of shoddy and dangerous goods is absurdly high compared to their American counterparts. Why? This is because Chinese manufacturers routinely bribe inspectors and circumvent regulations in an effort to maintain profitability.
The answer to fraud and criminality is to make the marketplace free so that businesses can operate profitably. Thousands of businesses around the country operate on a daily basis in an honest and ethical manner. They want to not because of government regulation, but rather because they seek to gain more customers by offering quality products. Businesses that injure or rip off their customers don't last long in a free and open marketplace. However they thrive in a heavily regulated and monitored environment.
The more they over-think the plumbing, the easier it is to stop up the drain.
Thomas Purcell is a nationally syndicated columnist,  host of the Liberty Never Sleeps podcast hour, and author of "Shotgun Republic."