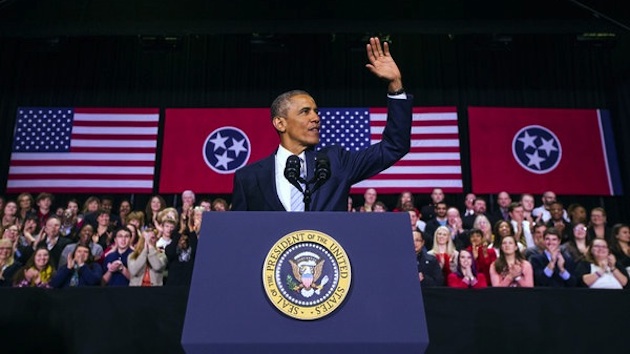 Months before Caitlin Johnson graduated from high school, she opened Ohio State University's early-decision letter and felt the doors open wide.
For as long as she could remember, she'd wanted to go to OSU's veterinary school. She was on her way.
But on the drive home with her parents after visiting the campus, she heard the doors slam shut.
"It was a sobering visit," she said. "It was so expensive. We knew there was no way I could do it without ending up with a mountain of debt before I even started vet school."
About the same time, she got an unsolicited letter from Lorain County Community College in Northeast Ohio, where she lived. Her academic and extracurricular records qualified her for a two-year full scholarship to the college.
"I put the letter in the trash," she said. "No way was I going to a community college. I was afraid it would hurt my chances of getting into vet school."
Fortunately, maternal wisdom — abetted by a healthy dose of nosiness — intervened. "Moms being moms, my mom found the letter in the trash," Johnson said. "She said: 'You're going. They're giving you more than the cost of an education.'"
Reluctantly, Johnson enrolled in 2007.
In May, she will graduate from Ohio State's veterinary school, and she already has a job with a rural practice.
"All my credits transferred," she said. "And the classes were so challenging. A lot of the instructors were retired from larger universities." She laughed. "Around the time I was taking organic chemistry, I knew LCCC was as tough as Ohio State."
Earlier this month, President Barack Obama announced a plan that would provide tuition-free classes at community colleges for students who attend at least half time, maintain a minimum GPA of 2.5 and make steady progress toward a degree.
Predictably, Republicans and conservative commentators have lambasted this idea, often to the point of ridicule.
From last week's Wall Street Journal editorial: "Community colleges … attempt to narrow the skills gap for high-school graduates who don't attend four-year colleges. The schools vary widely in quality, and in practice they often provide remedial training in basic math and reading skills to kids who were promoted through failing K-12 schools."
As for that 2.5 GPA? "You have to work hard not to get that grade."
There is so much wrong with this attitude, starting with the description of people who attend community colleges and why.
Ken Phillippe, who oversees research at the American Association of Community Colleges in Washington, D.C., said there are many narratives about college students that are as false as they are enduring. Only 15 percent of students at four-year colleges, for example, are full-time and living on campus, he said.
The average age nationally for a community college student is 29; the median age is 23. About 8 percent of them already have four-year degrees and enroll for additional training. As for this notion that community college students are mostly remedially challenged kids tumbling straight from failed tenures in high school?
"That's a frequent misperception," Phillippe said. "They've never visited a community college. They haven't met any of the students."
Nationally, the remedial rate for community college students is high, about 60 percent. At some urban community colleges, such as Cuyahoga Community College in Cleveland, the percentage climbs to 90, but spokesman John Horton is quick to caution against assumptions.
"If you haven't been to school in decades, it's a shock," he said. "You should see how hard they work once they get here."
Phillippe agrees. "It often takes only one class to get them ready. And keep in mind, a third of them are the first in their families to go to college."
At Tri-C, 65 percent of the nearly 60,000 students enrolled attend part time. "Life gets messy," Horton said. "A lot of these students are furthering their education while juggling all of their other responsibilities with jobs and families."
Or, to put it another way, they aren't Wall Street Journal editorial board members. A quick review of their online bios reveals an abundance of degrees from Yale, Harvard, Dartmouth, Northwestern, Georgetown, the University of Chicago and Oxford University.
I have no grievance with these revered institutions. Two of our children are Ivy League graduates. My beef is with those whose leave them with a sense of privilege that blinds them to how most Americans struggle and fuels a sense of superiority at the very thought of them.
When I asked Caitlin Johnson what kind of students she met at community college, she laughed again.
"The better question is, 'Who didn't I meet?' There were people straight out of high school and those who were returning for second careers. There were a lot of people older and smarter than I am."
I asked this bright young woman whether maybe "wiser" is the better word.
"Maybe," she said. "All I know is that long before I realized it, they were getting me ready to be a vet for everyone."
Connie Schultz is a Pulitzer Prize-winning columnist and an essayist for Parade magazine. She is the author of two books, including "…and His Lovely Wife," which chronicled the successful race of her husband, Sherrod Brown, for the U.S. Senate.