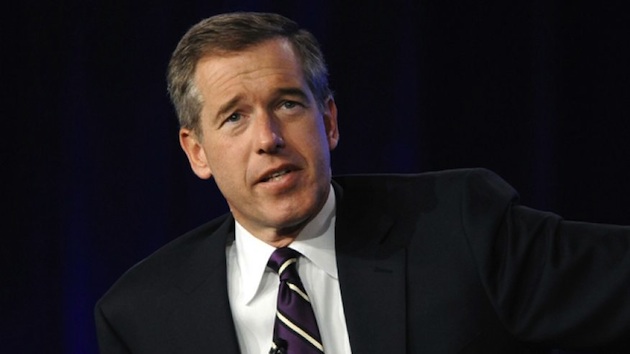 Brian Williams's situation is more than just a silly meme of a network anchor caught in a lie. It's a serious discussion about the importance of free speech and the First Amendment protections. This week, bloggers like me have been asked privately to back down on attacks on Williams, now that he was stepping down. The NBC investigation has been called off.
Before we go further, let's put this into context.
Last year, Congress held hearings about the nature of the First Amendment and the protections it afforded to journalists. At the heart of the case was a blogger who claimed the First Amendment protected her in a case of libel. She refused to divulge her sources and said she was a journalist. The plaintiff claimed that she was "just a blogger" and not a "real" journalist.
Essentially, Congress was debating whether they should regulate and license journalists and, who in fact, was actually protected under the law. Worse, many in Congress felt that First Amendment rights may not protect anyone that wasn't licensed.
NBC ran an ad involving Brian Williams during these debates on regulating the Internet and bloggers, in particular. They argued that Williams was a "trusted" journalist and touted his "war credentials" using the very story that now has turned out to be a lie.
They pushed this agenda that only major media companies can be "trusted" with the news, and tried to regulate and shut down bloggers and sites like the Drudge Report. Why? To make the argument that journalists should indeed be monitored by the government and licensed. There was a far more nefarious agenda afoot.
The left-wing felt social media and independent bloggers drove the election to the right and they wanted to shut down political dissent. They argued that only "major media" companies should be allowed First Amendment protections and that journalistic protections should not apply to bloggers. They tried to convince people that the only "true" journalism is their brand of falsehoods.
Now, this schmuck Williams gets caught doing the very thing he threw stones at bloggers for — misrepresenting the truth. It wasn't "mis-remembering." It wasn't a "mistake." It was a bald-faced lie to put forth the idea that Williams was a journalist and we aren't, and it was used to squelch free speech in this country.
So, pardon me, but I'm not going to let up and neither should anyone else. In fact, because of all the leftists who say "it's not a story" or "leave him alone," I'm going to hammer him again this week.
No, this isn't about a stupid meme — this is about free speech and the truth, and it's important that people get that. It's important that people know what the government is doing. It's important to understand what this is all about.
That's what bloggers do. That's why social media exists. That's why they want to shut us down.
Regulate and license MY free speech? Not a chance, Mr. Williams.
Thomas Purcell is nationally syndicated columnist, author of the book "Shotgun Republic" and is host of the Liberty Never Sleeps podcast. More of his work can be found at LibertyNeverSleeps.com.
[mybooktable book="shotgun-republic" display="summary"]