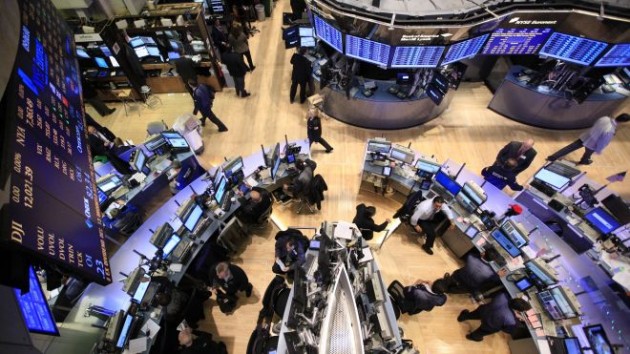 Several months ago, I put forth a two-question challenge for our left-wing friends.
Since they relentlessly insist that we can have bigger government, higher taxes, more regulation, and added intervention without any negative impact on economic performance, I asked them to identify a single country that became rich following their policies.
And because I'm such a nice guy, I even gave them an extra option. If they couldn't find a nation that became prosperous with statist policies, they also could successfully respond to my challenge by picking out a big-government jurisdiction that is out-performing a similar country with free markets and small government.
So what's been the response? Zip. Nada. Zilch. Nothing.
Not that we should be surprised. After all, the rich nations of the western world all became prosperous back in the 1800s and early 1900s when the burden of government was tiny, smaller even than the public sector in Hong Kong today.
And what about the second part of the challenge? Well, our leftist friends have no answers to that query either.
But our side has lots of counter-examples. I've put together several comparisons of relatively pro-market jurisdictions and relatively statist jurisdictions. And when making these comparisons, I've used several decades of data to avoid the risk of misleading results caused by cherry-picking favorable or unfavorable years.
* Chile vs. Argentina vs. Venezuela
* United States vs. Hong Kong and Singapore
In every single case, the places with smaller government and free markets generate much stronger economic performance. And that translates into higher living standards.
Now we're going to add to our list of comparisons, and we're going to travel to Africa.
Botswana is one of the most pro-market nations in sub-Saharan Africa. It's still a long way from being Hong Kong, but you can see from the Economic Freedom of the World data that it's been a steady performer, averaging more than 7 out of 10 this century.
Indeed, only Rwanda ranks higher for economic freedom in the region, but that's the result of pro-growth reforms in the past few years, so we'll have to wait a while (assuming the reforms are durable) before having useful data.
And speaking of comparisons, let's now look at what's happened to per-capita GDP in Botswana as well as the data for the countries in the region that get the worst scores from Economic Freedom of the World.
As you can see, Botswana (the thick blue line) used to be among the very poorest nations in the region, but over time its per-capita economic output has easily surpassed the countries that have followed statist policies.
These numbers are adjusted for inflation, so the key takeaway is that per-capita economic output is now almost 10 times higher in Botswana than it was in the mid-1960s.
Most of the other nations, by contrast, have suffered from declining real incomes. In other words, the price of statism is very high, particularly for the less fortunate in society.
But there is a sliver of good news (in addition to the Botswana data). If you look carefully, you'll see that the overall numbers for Africa (thin blue line) have noticeably improved since the late 1990s. Which underscores the importance of promoting business investment in the region, as explained recently by Marian Tupy.
For more information on Botswana, here's a video put together by Ed Frank (who's also a very good softball player).
P.S. I rarely comment on foreign policy, but I confess that my jaw dropped when I saw that an Obama Administration official said that a jobs program was key to defeating ISIS.
I thought about recycling some of the evidence showing that government efforts to create jobs are a miserable failure, but then I saw two cartoons that are too funny not to share.
Our first contribution is from Glenn McCoy.
And here's a gem from Michael Ramirez.
You can see why Ramirez won the political cartoonist contest.