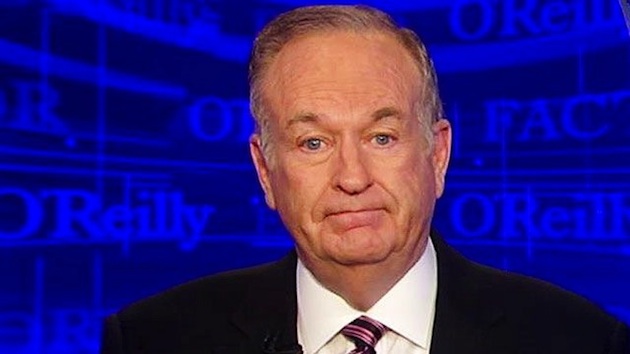 Mother Jones has accused Bill O'Reilly of misrepresenting events during his time as a correspondent at a level on par with now-disgraced NBC Nightly News anchor Brian Williams. The accusation is a serious one, considering — as our little video demonstrates — Mr. Williams' misrepresentations are either the result of being a pathological liar or straight-up delusional.
David Corn, the Washington bureau chief for the uber left-wing magazine and author of the article O'Reilly called " total bullshit," said the most popular man in cable news "recounted dramatic stories about his own war reporting that don't withstand scrutiny—even claiming he acted heroically in a war zone that he apparently never set foot in."
Corn, whom to be fair everyone knows is the left's go-to media hit man, the man responsible for planting Jimmy Carter's grandson in order to get the now-infamous "47 Percent" video of Mitt Romney, focuses on Mr. O'Reilly's role as a CBS correspondent in the 1982 shooting war between Britain and Argentina over the Falkland Islands.
Put aside the anti- and pro-O'Reilly ranting. Read my piece, read his defense & Corn's response, read Mother Jones, make up your own mind

— HowardKurtz (@HowardKurtz) February 20, 2015
We tend to agree with Mr. Kurtz — insofar as we would also suggest reading the original article on Mother Jones and follow it up with O'Reilly's response in a piece Kurtz put out today — but also on his analysis.
Mr. Corn not only makes accusations in his argument that are backed up by obfuscating events and O'Reilly's own comments, but built an argument on the foundation of semantics, rather than some specific story that O'Reilly told about being in and/or on the Falklands during the actual shootout.
That being said, if the story regarding the cameraman bleeding from the ear turns out to be false, and believe us we will find out if it is, then he will have some explaining to do.
"I was in a situation one time, in a war zone in Argentina, in the Falklands, where my photographer got run down and then hit his head and was bleeding from the ear on the concrete," O'Reilly said in an April 2013 interview with a reporter from the Boston Globe following the Boston Marathon bombing. "And the army was chasing us. I had to make a decision. And I dragged him off…"
While that would be a tall tale indeed, it is still embellishment of an actual event. It's a far cry from Brian Williams' repeated verbal detachments from reality. Further, Corn's own words largely validate O'Reilly's account of events.
"Thousands took to the streets. Hundreds of troops surrounded the presidential palace," O'Reilly said during a 2009 interview with a television station in the Hamptons. "I was in the middle of that. A reporter was shot in the legs. People were throwing rocks, bricks, some had guns."
And that's pretty much was Corn writes in Mother Jones.
"Dispatches on the protest filed by reporters from the New York Times, the Miami Herald, and UPI note that thousands did take to the street, setting fires, breaking store windows, and that riot police did battle with protesters who threw rocks and sticks," the article states. "They say tear gas was deployed; police clubbed people with nightsticks and fired rubber bullets; reporters were assaulted by demonstrators and by police; and a photojournalist was wounded in the legs by gunfire."
Now, the only difference is in whether or not anyone died from their injuries. Our feeling is two-fold. First, if they were willing to shoot at Western reporters at all, then they are willing to shoot their own in the head. And that could be true whether any of those organizations reported on it or not at the time.