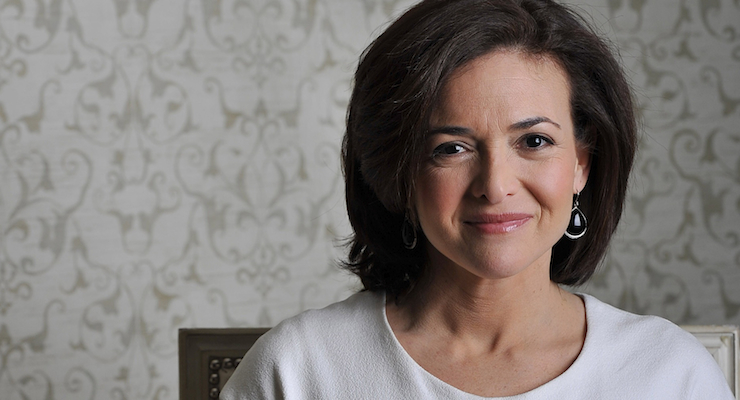 Like so many people, my past 30 days have been full of the usual mishmash that makes life so crazy normal.
I wrote two letters to my 7-year-old grandson, covered a peace march through the streets of Cleveland and cut dog hair out of the vacuum roller. I watched LeBron lead the Cleveland Cavaliers into the NBA Finals, cooked a few dinners from scratch and fought tears the first time I saw my beloved friend smiling after major surgery that saved her life. I planted basil, scheduled a haircut and giggled as my husband drove us home with a car full of mandevilla and a dog who acted as if it were perfectly normal to be surrounded by vines in full bloom.
In those same 30 days, Sheryl Sandberg was clawing through the fog of a widow's grief. One moment her husband, David Goldberg, was exercising. The next moment he had collapsed on the floor. He was 47 and the father of their two young children. Even if we know nothing else about them, we can comprehend the magnitude of this loss. But only if we dare.
Sandberg is the chief operating officer of Facebook and the author of the best-selling book Lean In, which spawned a movement. On Wednesday, at the end of sheloshim, a Jewish rite that marks the end of 30 days of religious mourning for a spouse, Sandberg posted on her Facebook page an essay about what this loss has done to her. It is as raw as it is hopeful, and if you're on Facebook, you've most likely seen a link to it. When I began to write this Wednesday afternoon, nearly 76,000 had already shared it, and numerous news organizations had linked to it, too. Twenty minutes later, that number had climbed to nearly 85,000.
I'm drawing attention to Sandberg's essay in case you aren't on Facebook or are afraid to read it. I understand that fear; believe me. We're talking about to-the-bone grief. Most of us want to avoid feeling any part of that for as long as we can.
"I have lived thirty years in these thirty days," Sandberg wrote. "I am thirty years sadder. I feel like I am thirty years wiser."
She offered glimpses into what her life has been like in the immediate aftermath of her husband's death. Those who love her stepped up fast for this woman used to being in charge but paralyzed with grief. "They planned," she wrote. "They arranged. They told me where to sit and reminded me to eat."
She attended a parents night at her children's school but averted the eyes of others. "I looked down the entire time so no one could catch my eye for fear of breaking down. I hope they understood." She encouraged her closest colleagues, their faces full of fear, to ask their questions and share how they feel.
A hundred people could read Sheryl Sandberg's essay and find a hundred different reasons to grab the arms of their chairs and try to remember to breathe. For me, it was this passage:
"I have gained a more profound understanding of what it is to be a mother, both through the depth of the agony I feel when my children scream and cry and from the connection my mother has to my pain. She has tried to fill the empty space in my bed, holding me each night until I cry myself to sleep. She has fought to hold back her own tears to make room for mine. She has explained to me that the anguish I am feeling is both my own and my children's, and I understood that she was right as I saw the pain in her own eyes."
I'm not a Buddhist, but I have long admired the teachings that emphasize the value of contemplating our deaths to fully experience the gift of our lives. After I first read Sandberg's essay, I said a prayer for her and her family. Selfishly, my mind then raced to how differently I had spent my previous 30 days.
One person's darkest days are another person's ordinary jumble of life. This is a fact of grief, as immutable as it is confounding. Live long enough and each of us has that moment, those moments, when we look around in shock at the rest of the world, which just keeps on moving.
Without a hint of bitterness, Sheryl Sandberg is warning us to take it all in while we still can.