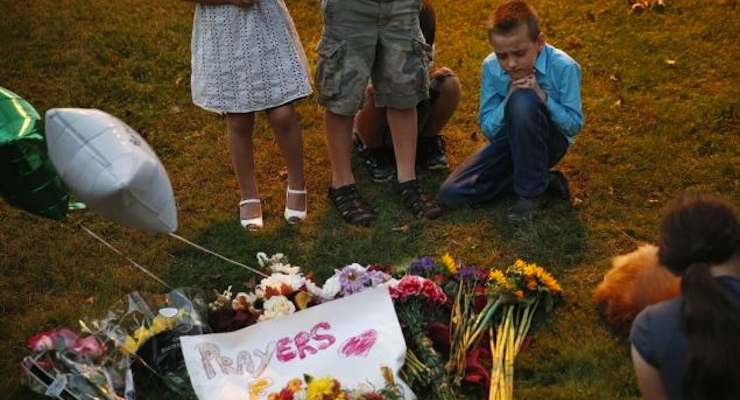 The first details about the mass killer at the community college in Roseburg, Oregon, were that he was a young man, lonely and full of hate. Of course he was. They all are.
Lonely young men full of hate have been with us since there were lonely young men. The modern phenomenon of their acting out their madness on a large scale started almost 50 years ago, when Charles Whitman climbed the University of Texas Tower and shot to death 16 people down below. There have been similar assaults against innocents ever since, but what accounts for the current rapid pace of what used to be rare, horrific events?
One change may be the growth of social media, creating an online community to ease the loneliness of these mentally ill time bombs — and perhaps endorse their perverse fantasies. The community lets the killers know that after the deed, which usually includes their death, they will have lots of people following them.
Christopher Harper-Mercer, who slaughtered nine at Umpqua Community College, had made an online reference to Vester Lee Flanagan, who murdered two former colleagues from a Roanoke, Virginia, TV station while they were on the air. Flanagan had referenced Dylann Roof, a young white man accused of murdering nine people at an African-American church in Charleston, South Carolina. Flanagan was enraged at Roof and then copied him.
In between, there was John Russell Houser, a rare older mass shooter, 59, who posted his political ravings online before killing two and wounding nine others at a movie theater in Lafayette, Louisiana. And he may have been copying James Holmes, who killed 12 and injured 70 at a movie theater in Aurora, Colorado.
The natural response after these multiple shootings is to blame lax gun control. The appalled father of Harper-Mercer went on TV and did just that. Politicians agreed or not, depending on their fear of the National Rifle Association.
Yes, bans on weapons of war and gun sales to the mentally ill are desperately needed. Looking back at these massacres, most of the weaponry was legally obtained.
But perhaps as dangerous as the flood of arms are the fumes of paranoia spread by the NRA and other peddlers of gun mania. What better audience for the instant-empowerment-of-guns message than depressed, lonely men.
Ours seems to be the only culture that uses guns for psychotherapy, as was well-portrayed in the movie "American Sniper." One creepy similarity between Harper-Mercer and Adam Lanza, who slayed 26 at an elementary school in Newtown, Connecticut, was that their mothers took them out shooting.
Certainly in Lanza's case, the mother bizarrely thought she could channel her boy's sick obsession with guns into a bonding thing. Both mothers had left lying around the house the guns their deranged sons used.
In the meantime, these lonely men find companionship, however imaginary, in these online communities of gun worship, places that often validate their paranoiac thoughts. (Many also seek refuge in violent video games.) What they desperately need is real community to offer reality checks and interface with mental health professionals.
Some law enforcement is trying to withhold the perpetrators' names to deprive the criminals of the celebrity they crave. These officers fully understand the motive, but their good efforts can't go far. The curious public does want to know names and the killers' grievances, however crazy, and media will provide them.
The bigger concern is the ugly public seething online, honoring killers past and certifying the most twisted worldviews. Social media have some very dark corners that encourage mass bloodshed, and what can we possibly do about it?