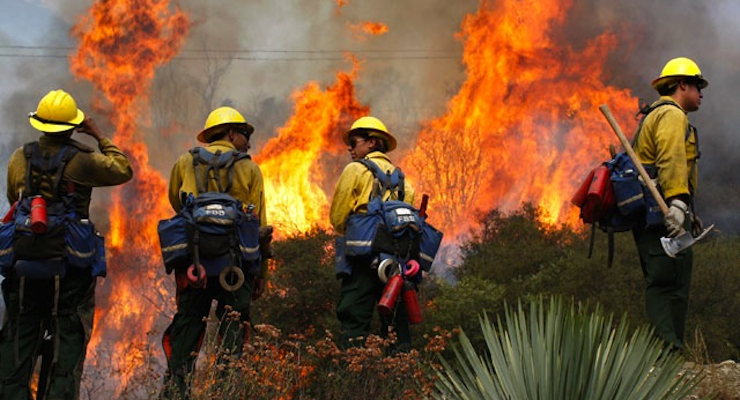 Upon running the entire 2,190-mile Appalachian Trail in record time, a marathoner broke several rules at the finish line on top of Maine's majestic Mount Katahdin. Among them was public consumption of alcohol — in this case, Champagne. Another was littering by shaking the bottle and spraying Champagne every which way.
Less appealing liquids have undoubtedly been deposited on those boulders, but one can sympathize with the highly annoyed response of the Baxter State Park authorities. Their rules limit groups hiking the trail to 12 people. The speedster was greeted by a far larger number, including invited media. His clothes and a supporting van, meanwhile, were covered with corporate logos.
The physical feat was undeniably impressive. But it had zero to do with the point of the trail, which is to let humans connect with relatively unspoiled nature. For this runner, the wilderness was used as a stage, a backdrop for promoting his excellence.
Like the national parks, America's celebrated trails are drawing big crowds — not only the Appalachian on the East Coast but also the Pacific Crest Trail on the West. Though their popularity can be seen as a good thing — they expand the constituency for conservation — it also alters the encounter with wilderness into something a bit more industrial.
Ecotourism has become big business. Some outfitters and guides do a fine job of balancing the humans' wants with protection of the wilds. Others are intent on maximizing profit by sexing up what is usually a slow-moving experience, even to the point of prodding wild animals to perform.
For example, the giant manta rays swimming around the Big Island of Hawaii have become a major moneymaker in the district of Kona, according to The Washington Post.
At night, boat operators deposit large groups of diving tourists into the waters around the fragile reefs. They shine lights, which attract the plankton on which mantas feed. The rays soon appear and, as promised in the brochures, put on quite a show.
The boats have been known to drop anchor on the fragile reefs. And dive masters have used tongs to move spiny urchins so that tourists could comfortably sit on the coral. Some mantas are getting injured, and others are losing their fear of humans, which endangers them in other circumstances.
An up-close and personal encounter with a manta undoubtedly makes for an exciting Facebook entry. If seeing these creatures in their primeval habitat is the objective, however, one cannot do better than going to the Imax and watching a professionally produced wildlife documentary.
Clearly, some people can't enjoy nature unless a sport is attached — hence the controversial move in Congress to open more waterways in Yellowstone and Grand Teton national parks to paddlers. Both parks already allow non-motorized boating on certain stretches.
What's the problem here? After all, we're not talking about Jet Skis and speedboats.
The problem is that even human-powered watercraft can damage trout and other wildlife habitat. They can introduce invasive aquatic plants. The problem is that politicians are trying to take science-based judgments out of the hands of park professionals. The problem is that "hand-propelled" watercraft include pack rafts, often used for thrill rides over rapids and carrying groups of people.
Members of American Whitewater, a river access group, are reportedly split on this matter. Limiting human activities in wilderness areas can involve tough calls.
It helps to remember that there are places in this big earth for every kind of sportive activity — from breaking human speed records to driving 7,000-horsepower yachts. If the thumb must come down on the scale, let it rest on the side of nature.