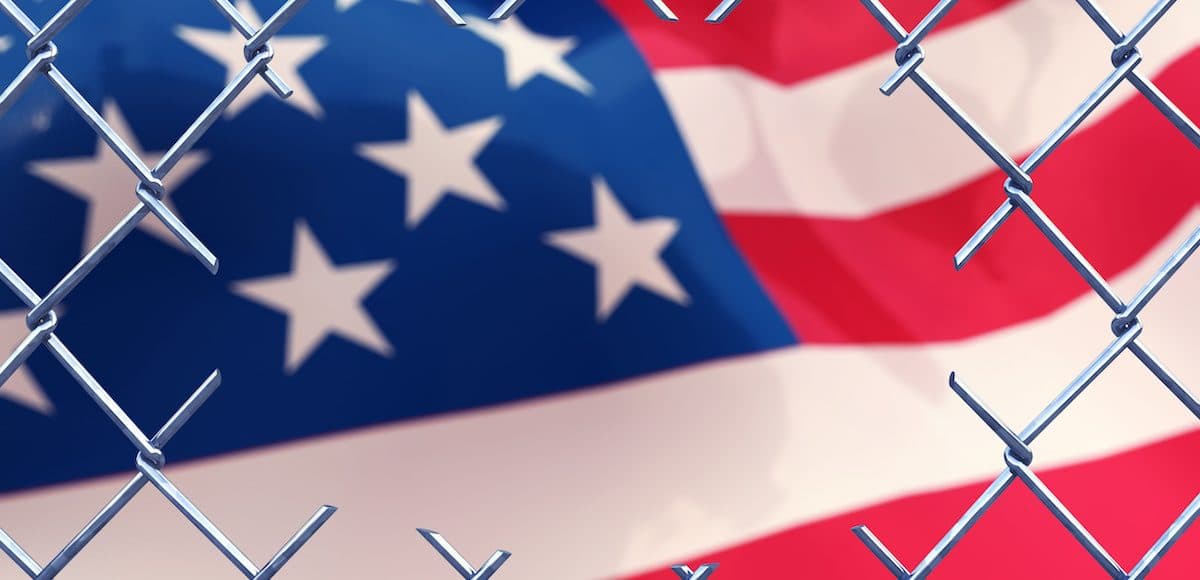 As the debate continues over border security, one of the more contentious points seems to be the Democrats sincere belief that America should have open borders.
At a recent campaign event, Minnesota Congressman and Democratic National Committee (DNC) Deputy Chairman Keith Ellison proudly displayed his views on a t-shirt which read, "I don't believe in borders." Keep in mind that Mr. Ellison is currently running to be the number one law enforcement official in the state.
But don't worry folks, nothing to see here.
So, how would an open border policy impact the future of America? Unfortunately, the answer is quite simple. In a video by America Working and Keefer Productions, we find out that the U.S. is already an open border country.
The United States currently has 1,284 miles with no fencing at all on our southern border with Mexico. You read that right, NO FENCING AT ALL! In light of the recent discovery of a radical Muslim training camp in New Mexico, this should further the cause of building "America's Great Wall," as depicted in the video.
When then-candidate Donald Trump made his infamous trip down the escalator in 2015 to announce his candidacy, border security became his number one issue. Since his election day victory, it has remained front and center under his administration.
Imagine how many more Americans would support building a wall if they were aware of how many miles of our country remain completely without defense from illegal crossings. When you watch the video, you might also take note of the fact that the most ardent opponents of securing our borders spoke quite differently just a few years back.
America Working is a grassroots organization providing some of the most informative videos on issues facing the American people. If you like the video, please consider a small donation to keep their efforts going.