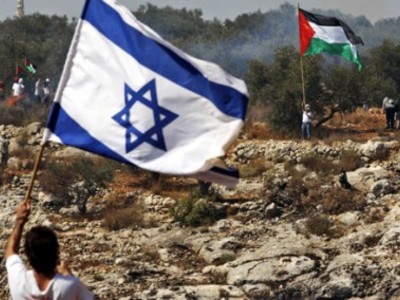 Palestinian Arab Police create another conflict with Israel. Israeli security forces searched Area C — land controlled by Israel and found four armed Palestinian Arab men with loaded weapons. The Palestinian special forces presence violates Israel and Palestinian agreement that clearly states the PA police are not allowed to patrol with loaded weapons in Area C — Judea and Samaria.
They found four Palestinian Arab men waiting nearby with loaded weapons; the four presented themselves as members of the PA police special forces.
Israeli security forces accepted two Palestinian Arab men who were fleeing from Samaria for their lives late Monday night and found refuge in the Israeli community of Beit Aryeh. The two Palestinian Arab men told Israeli residents that they were being hunted by the Palestinian Authority police special forces.
Avi Naim head of the Regional Council stated, "We're used to helping Palestinians in various situations, but we've never seen something like this before."
Israelis living in Beit Aryeh have a close relationship with their Palestinian Arab neighbors, they often invite each other to various celebrations or events that take place.
Head Regional Council Avi Naim is extremely concerned over this matter he noted, "Palestinians being chased by a team of assassins, apparently belonging to the PA police, and finding shelter in a Jewish town, I very much hope this isn't a sign of things to come in Judea and Samaria."
Then he continued on and added, "Livni and Kerry – you've been warned." 
United States Secretary of State John Kerry and Justice Minister Tzipi Livni are pursuing a diplomatic agreement between Israel and the PA. Within each of the proposed agreements the PA security forces would take primary responsibility for maintaining order in much of Judea and Samaria.
However, before any diplomatic deal can be established the Palestinian police special forces are already in violation of the Israel and Palestinian agreements only creating a more volatile situation for diplomacy.