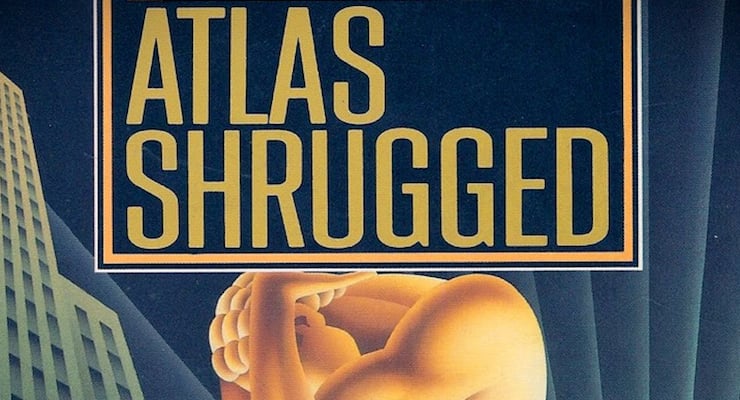 Over the years, I've had many arguments about economic policy with my statist friends. I put them into three categories.
The completely unreasonable statists blindly assert, notwithstanding all the evidence around the world, that bigger government and more intervention are actually good for growth.
The somewhat unreasonable statists acknowledge that bigger government and more intervention might have some minor "efficiency" costs, but those costs are acceptable and affordable in the pursuit of more "equity."
The semi-reasonable statists admit that bigger government and more intervention hurt growth, but they argue that "libertarian types" must somehow be wrong because our predictions of economic chaos never materialize.
The folks in the last category have a point. For decades, advocates of limited government and free markets have warned about the economic cost of bad policy, yet where's the collapse?
Why hasn't Atlas shrugged, as libertarians have warned? Why have predictions of economic dystopia (examples here and here) been wrong?
I have two responses to these questions.
First, the economic damage caused by an expanding welfare state has been offset by improvements in other types of economic policy.
Second, maybe dour libertarians have been right, but got the timing wrong because it takes a long time and a lot of bad policy to destroy an economy.
And that's today's topic, because it certainly looks like both Greece and Venezuela have finally reached the end of the road. Let's call it the Thatcher Inflection Point.
Here are some excerpts from a very grimNew York Times story about the economic misery in Greece
Bulldozers lie abandoned on city streets. Exhausted surgeons operate through the night. And the wealthy bail out broke police departments. A nearly bankrupt Greece is taking desperate measures to preserve cash. …In a society that has lived off the generosity of the government for decades, the cash crisis has already had a shattering impact. Universities, hospitals and municipalities are struggling to provide basic services… Greece is already operating as a bankrupt state. …For a generation of Greek politicians who saw government spending (and borrowing) as a national birthright, the idea of deploying only the money at hand has been jarring.
Egads, imagine the horror of only being able to consume what you're able to produce. Obviously a violation of human rights!
Though some people apparently are learning the right lesson.
…for other Greeks who are eager to break from the country's tradition of dispensing political favors to the well-connected, these years of imposed restraint have also provided a valuable lesson. "There are no free rides in this country anymore," said Kostas Bakoyannis, 37, the governor of the Central Greece administrative region. "…Now we have to live on what we can make and produce."
By the way, don't cry too many tears for the Greeks. Yes, they've had to make genuine budget cuts since outlays peaked near the end of last decade. But government spending in Greece, after adjusting for inflation, is about the same level it was in 2000.
And that wasn't an era of "harsh austerity."
In other words, Greece wouldn't be in trouble today had politicians simply obeyed my Golden Rule.
Besides, how can you feel sorry for a nation that subsidizes pedophiles and requires…um…stool samples to set up online companies.
When it comes to bizarre government policy, Greece truly is special.
Now let's look at Venezuela, where economic buffoonery is an art form. My Cato colleague Steve Hanke has a new column about that nation's grotesquely reckless monetary policy.
I estimate Venezuela's annual inflation rate at 335%. That's the highest rate in the world. For those holding bolivars, it amounts to: "no rule of law, bad money." …Facing this inflationary theft, Venezuelan's have voted with their wallets. Indeed, they have unofficially begun to dollarize the economy.
Here's John Hinderaker's summary of the overall situation.
When a country can neither produce nor buy toilet paper, you know the end is approaching. …Venezuela's regime is long past eating its seed corn; now it's selling the furniture. Will Maduro's government default on the country's debt, some of which carries 30% interest? …The IMF is helping to keep Venezuela's economy afloat, and if oil prices rise, the Maduro regime might be able to buy a little more time. But the end game is obvious: economic collapse.
I'll add one modification (and I'm sure John would agree), which is that economic collapse is obvious if policy stays on the current path.
Venezuela (or Greece, or any other nation) could save itself by shifting to a policy of free markets and small government. But I'm not holding my breath.
By the way, I suppose we could also use the example of the Soviet Union. That was a collapse of turbo-charged big government.
But let's close instead with a point about richer nations in the western world because some readers understandably are thinking that countries such as Germany, Japan, and the United States will never suffer the fate of nations such as Greece, Venezuela, and the Soviet Union.
That's probably true, but keep in mind that demographic changes are a wild card. Simply stated, aging populations and poorly designed entitlement programs are a very unpalatable combination.
And if governments wait too long to implement reforms, the political obstacles may be too great. Restoring good policy is a lot harder once the people in the wagon outnumber the folks pulling the wagon (as illustrated by these cartoons).
[mybooktable book="global-tax-revolution-the-rise-of-tax-competition-and-the-battle-to-defend-it" display="summary" buybutton_shadowbox="true"]