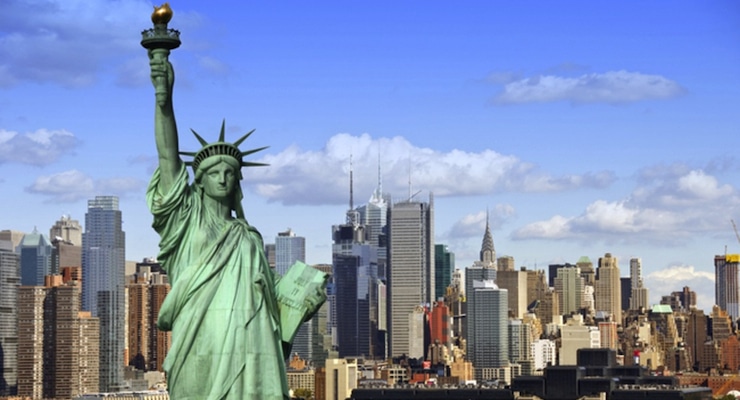 America Falls to #16 in Economic Liberty Gauge
Last month, I cited data from Economic Freedom of the World to explain that the United States was becoming less competitive because of creeping protectionism and reductions in the rule of law and property rights. Now, I have more bad news to share.
Last year, the United States ranked #12 for economic liberty. But according to the new rankings released yesterday, the United States now has dropped to #16. Here are the new rankings (based on a 0-10 scale), with Hong Kong and Singapore once again leading the pack.
Why did the United States drop? In part, because our score fell from 7.81 to 7.73, but also because of what happened to the scores of other nations. The bottom line is that Georgia, Taiwan, Qatar, Ireland, and the United Kingdom jumped ahead of the United States, while Finland fell behind America.
Now, let's get more depressed.
If you dig through the archives and get the rankings for 2000, you can see that the latest fall from #12 to #16 is part of a very disturbing pattern. The United States used to be #3 in the world, with a score of 8.5.
Wow, falling from 8.5 to 7.73. That's definitely an indictment of statist policy during the Bush and Obama years. But I'm going to share even more depressing data. The folks at the Fraser Institute who put together Economic Freedom of the World retroactively alter scores and rankings as they get more data (sort of the way the U.S. government periodically revises GDP and employment data).
So, if you look at their big excel spreadsheet, you'll see that the United States actually wound up ranked #2 in 2000 with a score of 8.65, marginally ahead of Singapore, which had a score of 8.61.
So we've actually dropped from #2 to #16 in the rankings, and our score has plunged from 8.65 to 7.73.
I've saved the worst for last. I crunched the numbers to see which nations suffered the biggest declines since 2000. As you can see, the United States has the unfortunate distinction of being on a list with basket case economies such as Venezuela and Argentina.
To make matters worse, at least the U.K. has been moving in the right direction in recent years, with a slight increase from 7.80 to 7.87 between 2010 and 2013. And Iceland also has been trying to improve. Its score has jumped from 6.43 to 6.87 over the past three years. The United States, by contrast, has downward momentum.
P.S. The nation with the biggest improvement since 2000 is Romania. Thanks to reforms such as the flat tax, its score has skyrocketed from 5.31 to 7.69, an increase of 2.38 points. At this rate, they'll easily pass the United States in next year's rankings.