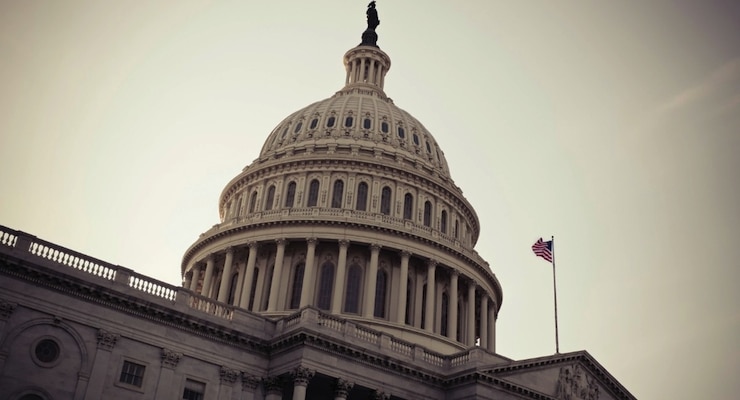 Washington is a horribly corrupt city. The tax code is riddled with special favorsfor politically powerful interest groups. The budget is filled with handouts and subsidies for well-connected insiders. The regulatory apparatus is a playground for cronyism.
I've previously explained that shrinking the size and scope of government is the most effective way of curtailing corruption. Simply stated, people won't try to get favors and politicians won't have the ability to sell favors if government doesn't have power to redistribute income and dictate behavior.
To be sure, this isn't a recipe for zero corruption. There doubtlessly was corruption in the 1700s and 1800s when Washington was just a tiny fraction of its current size. But it's a matter of scale. A smaller government means less opportunity for mischief.
Some folks argue that campaign finance laws would be an effective way of curtailing sleaze in Washington. And there are some compelling arguments for this approach.
After all, would we have unsavory examples of corruption like the Export-Import Bank if wealthy insiders from big companies weren't able to generate buckets of campaign cash for politicians?
But let's be realistic. So long as politicians have the power to provide subsidies for big business, they'll have an incentive to offer those handouts. And companies will have an incentive to seek those handouts.
Campaign finance laws might cut back on one pathway to buy and sell favors, but the incentive to cut deals will still exist. Sort of like pressing down on one part of a balloon simply causes another part of the balloon to expand.
But, you may ask, isn't it worth taking such steps in hopes of at least creating some roadblocks to graft in Washington.
Perhaps in theory, but let's not forget that it's very naïve to think that politicians will enact laws that reduce their power or weaken their chances of being reelected. That's about as likely as burglars being in favor of armed homeowners.
As such, we actually should be concerned that new laws and rules somehow would be structured to make things worse rather than better.
That's the message of this superb video from Prager University. Narrated by George Will, the video explains why so-called campaign finance rules are not the answer (unless, of course, the question is "how can we give more power to the entrenched political class?").
[brid video="20385″ player="1929″ title="Campaign Finance Reform Corrupts"]
Let me add something that wasn't addressed in the video. Incumbent politicians like the idea of limiting campaign contributions because they start each election cycle with a giant advantage. They already are well known in their states or districts. They've already curried favor with voters by engaging in taxpayer-financed "constituent service." They already get themselves in front of cameras at every opportunity when there's a ribbon cutting for a new bridge or road project. And they've already built relationships with the power brokers in each community.
Challengers, for all intents and purposes, need to spend a lot of money – potentially millions of dollars depending on the electorate – simply to create a level playing field. But if there are laws that limit total spending or restrict contribution amounts, it makes it a lot harder to conduct a credible campaign.
No wonder incumbent politicians so often pontificate about "getting money out of politics." What they're really saying is "let's make it impossible for anybody to threaten my reelection."
The bottom line is that limits on campaign contributions and other restrictions on political speech make elections less fair.
And they don't solve the bigger issue of graft, corruption, and sleaze. No wonder they're willing to impose dozens – if not hundreds – of laws governing public malfeasance and campaign finance. They know that such rules are largely ineffective because much of what happens in Washington is legalized forms of corruption.
Which brings us back to the real issue. If you want less sleaze in Washington,reduce the size and scope of the federal government.
Everything else is window dressing.
P.S. The most pervasive form of corruption in Washington (and, sadly, in many other parts of America) is the moral corruption that exists when people think it's perfectly acceptable to steal from their neighbors so long as 51 percent of the people approve of the theft. That's why social capital is very important.