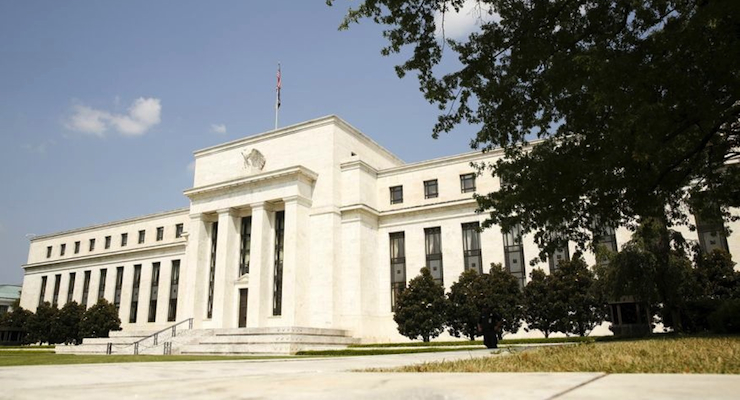 What were the most noteworthy, or best and worst events from 2015?
Regarding bad news, there's unfortunately a lot of competition. But if I'm forced to pick the very worst developments, here's my list.
Resuscitation of the Export-Import Bank – I did a premature victory dance last year when I celebrated the expiration of the Export-Import Bank's authority.  I should have known that corrupt cronyism was hard to extinguish. Sure enough, Republicans and Democrats conspired to re-authorize the Ex-Im Bank and transfer wealth from ordinary Americans to politically connected corporations.
Expansion of IMF authority – I also did a premature victory dance in 2014when I lauded the fact that Congress did not approve increased bailout authority for the International Monetary Fund. Sadly, as part of the year-end spending agreement, Congress agreed to expand the IMF's authority so it could continue to push for higher taxes around the world.
Busting the spending caps (again) – When I wrote last August that maintaining the spending caps was a key test of GOP integrity, I should have known that they would get a failing grade. Sure enough, Republicans deliberately fumbled the ball at the goal line and agreed to higher spending.Again.
Supreme Court ignores law to bail out Obamacare (again) – Back in 2012, the Supreme Court had a chance to rule whether Obamacare was an impermissible expansion of the power of the federal government. In a truly odious decision, Chief Justice John Roberts ignored theConstitution's limits on federal powersand decided we could be coerced to buy health insurance. Last year, he did it again, this time by bailing out a key part of Obamacare by deciding to arbitrarily ignore the wording of the law.
Business-as-usual transportation bill – The desire of Congress to fund pork-barrel transportation projects is at least somewhat constrained by the amount of revenue generated by the gas tax. There was an opportunity for reform in 2015 because proposed spending was much higher than the trajectory of gas tax revenue, but rather than even engage in a discussion ofgood policy options, politicians merely bickered over what combination of tax hikes and budget gimmicks they could put together to keep the pork projects flowing.
Creeping support on the right for the value-added tax – When I wrote early last year that the 2016 election might create an opportunity for tax reform, I was being hopeful that we might get something close to a simple and fair flat tax. Yet probably the biggest news so far in this election cycle is that a couple of candidates who presumably favor small government – Rand Paul and Ted Cruz – have proposed to impose a value-added tax without fully repealing the income tax.
There's very little good news to celebrate. Here's my tragically sparse list, and you'll notice that my list of victories is heavy on style and light on substance. But let's take what we can get.
Semi-decent Republican budgets – The budget resolution produced by Congress technically doesn't embrace specific policies, but the it's nonetheless noteworthy that the House and Senate approved numbers that – at least conceptually – are based on genuine Medicaid and Medicare reform.
Support for spending caps– Notwithstanding the fact that GOP politicians won't even abide by the limited spending caps that already exist, I'm somewhat encouraged by the growing consensus for comprehensive spending caps akin to theones in place in Switzerland and Hong Kong. Heck, even international bureaucracies now agree spending caps are the only effective fiscal rule.
Good election results from the Wolverine State – It was great to see Michigan voters reject a gas tax increase that was supported by the political elite.
More companies escaping the IRS – I heartily applaud when companies figure out how to re-domicile in jurisdictions with better tax law to escape America's high corporate tax rate and self-destructive worldwide tax system. And I'm glad these "inversions" continue to take place even though theObama Administration is trying to stop them.
A glimmer of reality at the New York Times – I realize I'm scraping the bottom of the barrel in my search for good news, but the fact that the New York Times published a column acknowledging that feminist economic policies backfire against women hopefully is a sign that sensible thinking is possible in the establishment media.
Gun control flopping – It's great to see that the left has totally failed in its effort to undermine 2nd Amendment rights.
Limits on asset forfeiture – The final bit of good news from 2015 was the just-before-Christmas announcement by the Obama Administration that the odious practice of asset forfeiture would be modestly curtailed.
I would offer predictions for 2016, but since my big prediction from last year that we would have gridlock was sadly inaccurate, I think I'll avoid making a fool of myself this year.